NEC America today debuts its new PA Series projectors and introduces four new models –  the PA600X, PA550W, PA500U and...
The new creation form Sony Ericsson combines a PlayStation gaming experience with Android smartphone technology. The XPERIA Play smartphone has...
HP and Palm also have announced their first WebOS based tablet – the  HP TouchPad which measures 190 mm x...
FujiFilm revealed a new premium digital camera with retro style design which is based on 12.3 megapixel APS-C CMOS sensor, ...
Sony Ericsson has announced that have started the roll-out of the next update to the Xperia X10, Xperia X10 mini...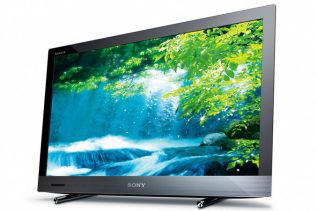 The new 2011 BRAVIA LCD lineup from Sony is here. The company promises increased Internet functionality and content, enhanced 2D and 3D viewing, Skype capability and smart connectivity features.
Google has finally introduced the new version of its OS, the Android 2.3 Gingerbread and in the same time together...