You may not have heard of Mionix, but the Swedish maker of high-end gaming peripherals has come up with the next generation of gaming mouse pads that now feature the company's own Surface Quality Analyser Tool (S.Q.A.T.).
"We saw tracking issues that many professional gamers experienced, which lead to bad accuracy when moving the mouse very quickly in games. In most cases the issue was not created by the sensor solution in the gaming mouse, but instead was due to the user's bad quality gaming surface which is not optimised for the gaming grade sensors used today", says Peter Nygren, CEO at Mionix AB.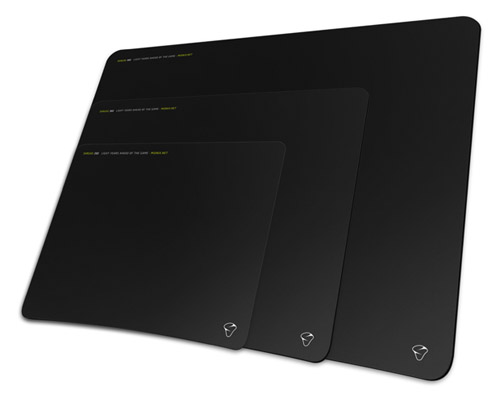 The new technology is employed in the new SARGAS and ENSIS range of high performance gaming mousepads but to fully see it work you must have Mionix's NAOS 5000 gaming mouse. The technology works as follows – it measures the data loss between images of the surface taken by the mouse sensor. This information is translated in to a rating between 1 and 10, where a low number represents a higher data loss and a higher number represents a lower data loss between the surface and the mouse sensor. Mousepads rated 8/10 or above will provide no loss of tracking and improved accuracy.
The new ENSIS and SARGAS gaming mouse pads are available now but Mionix did not provide a price quote.

Source: Legitreviews.com