Gaming hardware specialist Razer has teamed up with Hasbro to bring a Transformers 3: Dark of the Moon Collector's Edition product family which includes a special versions of their Death Adder mouse, a Vespula mouse mat and a couple of laptop sleeve cases.
The fans can choose between four Transformers-themed versions of Razer's popular Death Adder mouse, representing four famed characters of the Transformers universe- the fiery red and blue power of Optimus Prime, the bright and energetic yellow of Bumblebee, dark brooding purple of Shockwave and cold silver evil of Megatron. The new variants still boasts the 3500dpi 3.5G infrared sensor and is available for purchase for $59.99 / €59.99.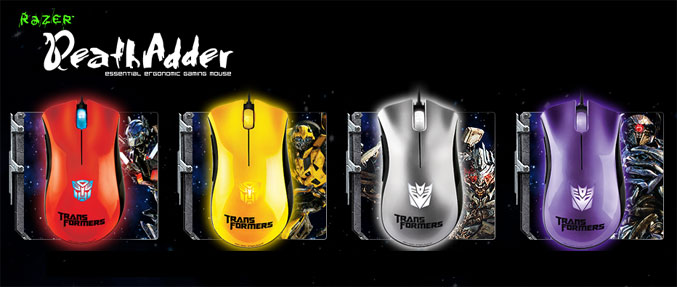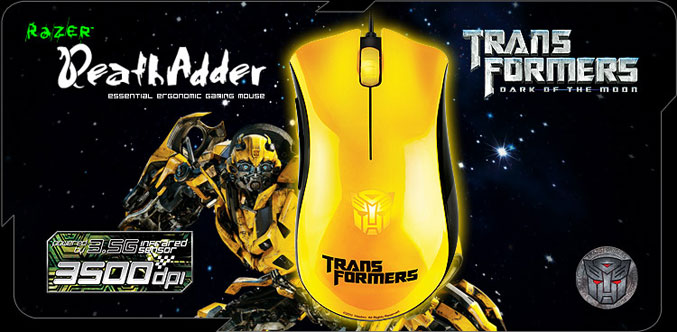 Another product in the line is the Razer's Vespula dual-sided mouse mat whose one side represents the Autobots with a speed-enhancing surface and the other one the Decepticons with a control-enhancing surface. It is priced at $34.99 / EU €34.99.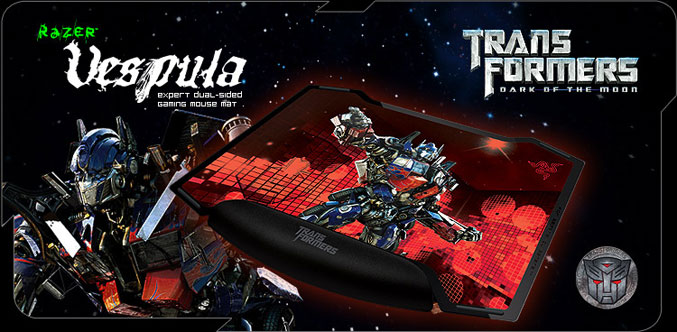 And finally,if you want to "transform" your laptop, the company is offering four laptop sleeves, made of a flexible hard, tear-resistant and weather-proof weave and equipped with a zip seal, to protect your notebook when you take it with you. The sleeves are appropriate for up to 15-inch laptops and are enriched with metallic logo of Autobots or Decepticons, again available in four colors of four iconic robots from the Transformers universe – Optimus Prime, Bumblebee, Megatron, and Shockwave. logo of the Autobots, two of the Decepticons'. Price: US $49.99 / EU €49.99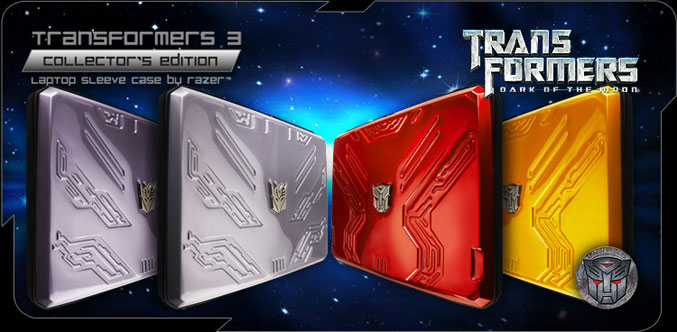 Source: Razer