Razer has revealed a new version of its Mamba mouse that the company claims is the world's most advanced gaming mouse. The main feature of the new Mamba is the world's most precise gaming mouse sensor but the mouse also offers the so-called Adjustable Click Force Technology and industry-leading gaming grade wired/wireless technology.
The Mamba relies on a 5G sensor that can track up to 16 000 DPI and has optimizations for multi-display set-ups with ultra high display resolutions. The new 5G sensor is also the world's most precise since it can track up to 1 DPI increments. As a comparison the current industry standard is 50 DPI increments. In addition the sensor can also track lift-off cut-off distance as precise as 0.1 mm.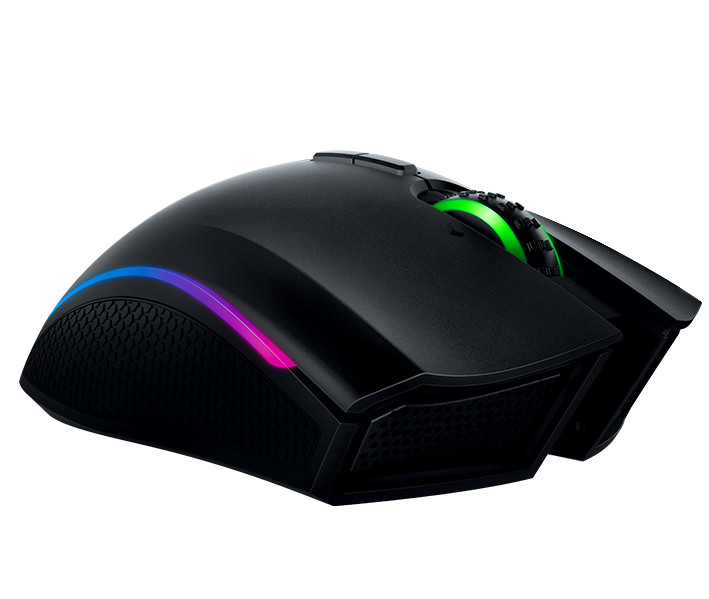 The new Adjustable Click Force Technology allows gamers to freely adjust the level of click force needed to activate the left and right mouse buttons. The technology also allows up to 504-degree turns and provides users with a total of 14 distinct choices to set their signature click feel for a more personalized gameplay. The new Mamba offers 210 inches per second/50 G acceleration, nine programmable buttons, wired and wireless connection modes with 1 ms of response time, a magnetic charging dock, a battery life of 20 hours of continuous gaming, Chroma lighting with 16.8 million customizable color options, support for Razer Synapse and a 7 ft (2.13-meter) lightweight braided fiber USB charging cable. The mouse measures 128 x 70 x 42.5 mm (5 x 2.76 x 1.67 inches) and weighs 125 grams (0.27 lbs).
The new Mamba does not come alone – along with it Razer has announced the Razer Mamba Tournament Edition wired gaming mouse, which is specifically designed for eSports athletes. The Razer Mamba Tournament Edition wired gaming mouse shares the same specs with the Razer Mamba so we will not list them here.
The new Razer Mamba will sell for USD 149.99/EUR 179.99 while the Razer Mamba Tournament Edition wired gaming mouse will cost USD 89.99/EUR 99.99. Both mice will be on the market in Q3 2015.
Source: Razer