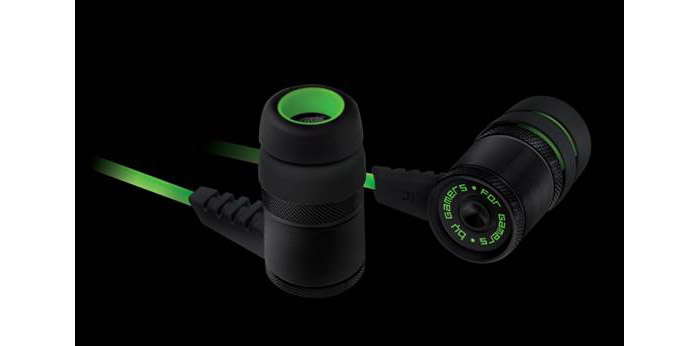 The US company Razer, known for making high-end gaming hardware and peripherals, will start the sales of a new high-end in-ear headphone set known as Hammerhead. The new company product will be made of aircraft-grade aluminum and will offer replaceable earplugs.
The Hammerhead will have a sampling frequency of 20 Hz to 20 kHz, impedance of 16 ohms, 106 dB of sensitivity at 1 kHz and input power of 1 mW @ 126 mW. There's also a built-in omni directional microphone with sampling frequency of 50 Hz to 10 kHz, 55 dBa of signal-to-noise ratio and sensitivity at 1 kHz that reaches 42 dBa.
The device is also fully compatible with Apple's iPhone, various Android-based devices and others and comes with a 1.3-meter cable. It has an analog 3.5-mm connector too and the earplugs weigh 12.grams each.
The Razer Hammerhead will sell for USD 49.99.
Source: Razer