The peripherals maker Sharkoon has launched a new gaming mouse under the name Drakonia. Sporting an elegant design, a laser sensor, bright green dragon scales and an illuminated tribal dragon logo the Sharkoon Drakonia will surely catch the attention of hardcore gamers.
Besides the great looks the Drakonia comes with some serious hardware – the integrated Avago ADNS 9500 sensor provides up to 5000 dpi of resolution, 11,750 FPS frame rate, 30G acceleration and 150 IPS speed. The set DPI rate is always in view of the gamer through the use of four colored LEDs. Low-sense gamers who frequently allow their dragons to be lifted in the air are supported by the Drakonia by its low lift-off distance of up to five millimeters.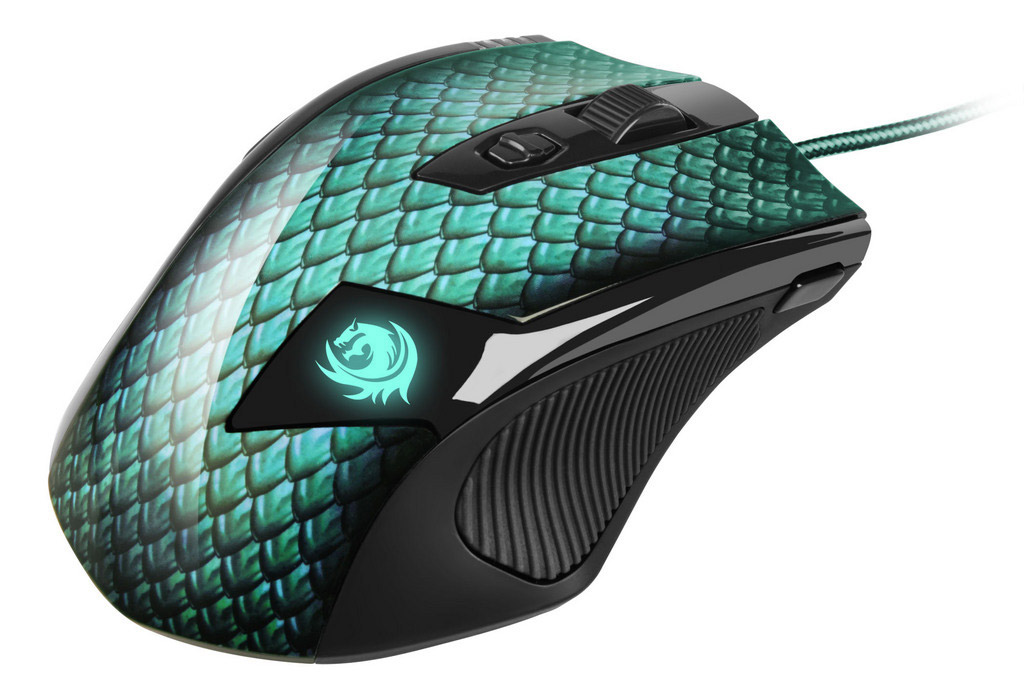 The Sharkoon Drakonia also packs 11 function keys including a 4-way scroll wheel. Additionally the mouse software allows for countless user configurations to be stored in the on-board memory. Individual players can also adjust the weight of the mouse: The Weight Tuning System consists of six 5-gram weights. There's a 180 cm reinforced mouse cable too.
As a suitable playing surface, Sharkoon also introduces a durable textile mouse pad with the Drakonia design motif. The 355 x 255 x 2.5 mm large pad has a nano-coated playing surface with a nonslip "rubber base" and double stitching around the edges to prevent fraying. Alternatively, a "DarkGlider" mouse pad versions is available with a matching design of Sharkoon's similarly named high-end gamer mouse.
The Sharkoon Drakonia is available for 29.99 EUR, while the DarkGlider mat retails for 9.99 USD.

Source: Techpowerup