One of the leading manufacturer of gaming peripherals SteelSeries today revealed its newest gaming mouse called Sensei and claimed to be "the most customizable mouse to ever hit the competitive gaming industry."
SteelSeries also says that the new mouse is designed and tested with professional gaming teams and has an ambidextrous design with a metal, non-slip grip coating and three areas of illuminatio, at the wheel, CPI indicator and at the SteelSeries logo with16.8 million color options. The mouse measures 125.5 (L) x 68.3 (W) x 38.7 (H) and packs eight ergonomically placed buttons along with a 5,700 CPI laser sensor and 32 bit ARM processor, comparable with the original Pentium 75 MHz processor, for "true hardware based sensitivity" and advanced SteelSeries ExactTech calculations which are doing  directly on the mouse. It also has a a LCD screen on the backside which allows you to customize all settings to fit your specific needs.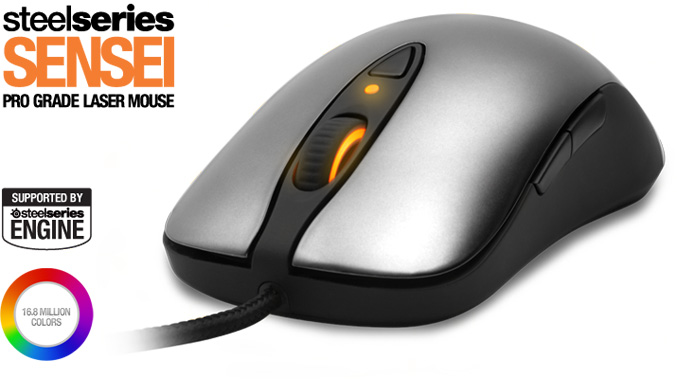 The Sensei mouse's laser sensor also boasts 10.8 megapixel image correlation at up to 12,000 frames per second and the ability to handle tracking movements of up to 150 inches per second. But this is not all, the included an "overclocked" Double CPI feature allows you to go up to 11,400 DCPI which from the company says is ideal for multiple monitor use. It is wired andconnects to the computer via double-braided nylon cord and a gold-plated USB connector.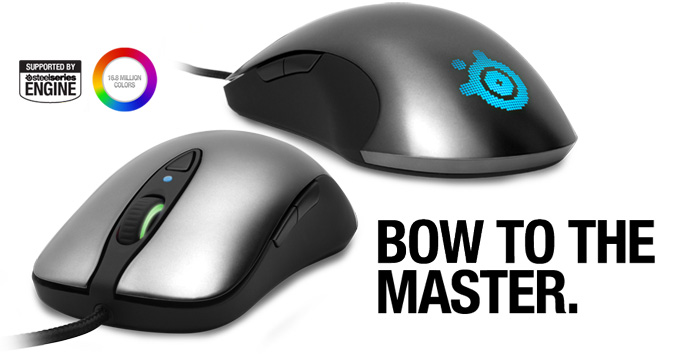 The mouse debuts alongside with the new SteelSeries Engine Software which also complements the mouse capabilities and allow complete control on how the mouse can function. The new software will even recognize what game you're playing and will open the appropriate saved profile for you. It will also allow users to easily configure their settings, manage multiple devices, to configure all of their peripherals to work together in one managed location, create profiles and quickly activate multiple profiles for peripherals from different characters in one game, as well as will be able to record sessions and identify how to improve player's button layout and macro settings through a visual heat map of the users peripheral.
The SteelSeries Sensei will be available in September for $89.99 / €89.99 MSRP.