Tt eSPORTS, the gaming peripherals division by Thermaltake, announced a new rodent specifically designed for MMO gamers.
The Tt eSPORTS Black Element mouse boasts 6500 DPI laser with on-the fly switch sensitivity, has total of 9 keys, 128k on board memory for storing up to 45 macrokeys within 5 profile for easy plug and play use, rubber coating finish to enhance grip and removable weight cartridges for better balance. The mouse features OMRON Gaming switch that enable up to 5 million presses and users will be able to select up to five colours to be displayed for the scroll wheel, light pipes on the sides of the mouse and Tt logo to fit your preference.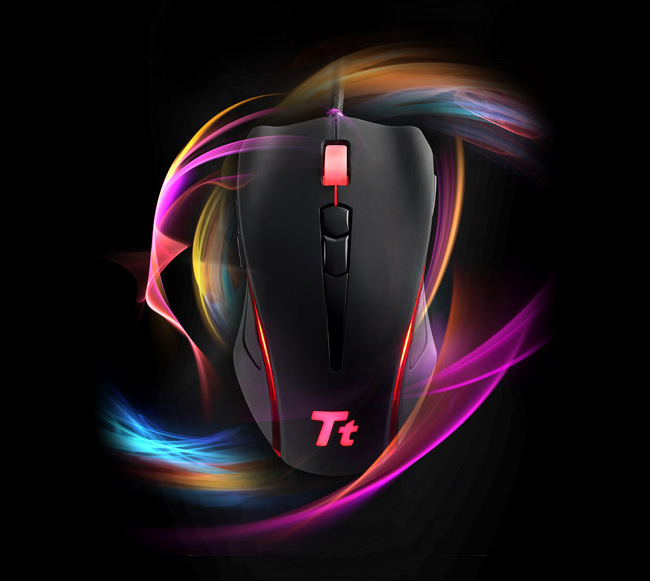 The Black Element mouse measures 123.8 x 66.7x 41.6mm and comes 1.8m braided cable with gold plated USB connector and a graphical user interface. Price and availability still unknown.