Sony unveils a new official Bluetooth Headset for the Playstation 3, which will be available coming weeks at the same price ($49.99 MSRP) as the earlier version of this headset.
Surprisingly the new Bluetooth Headset for the PS3 don't have any new features, it has same dual-microphone design, automatic pairing via USB cable with the PS3, in-game headset status indicator, charging cradle, which also functions as a desktop microphone and easily accessible microphone mute button. It also offer High-Quality (HQ) mode which promise to delivers crystal clear voice chat while gaming on the PS3.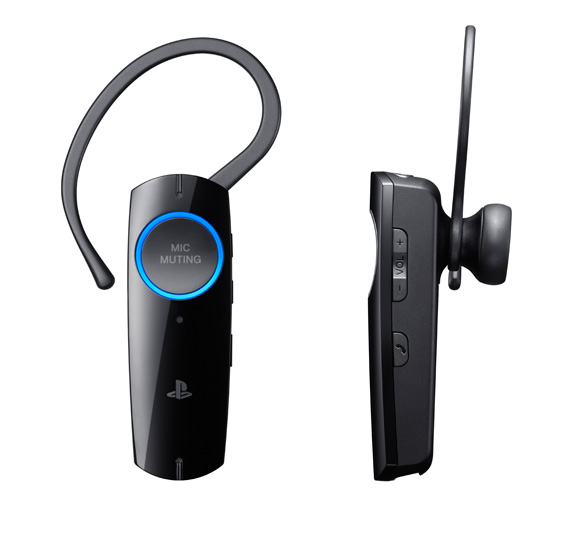 If you're still wondering what's different between the new one and the old model -mainly its the design, plus a few extras . Sony claims that the new model is 30% smaller than the previous, has built-in noise cancellation, a three-way calling support when is used with mobile phones and call waiting. It offers nearly six hours of talk time, compatible with Bluetooth 1.1 or higher and Sony says that it requires a PS3 system software version 3.50 or later.