Splitfish outs FRAGFX Shark, Barracuda and Piranha FPS controllers

Splitfish announced today that their PlayStation 3, PC and Mac compatible gaming FPS friendly peripherals – FRAGFX Shark, Barracuda and Piranha are now available.
Their controllers are designed specially to gives you that same PC style game-play on the PS3, for more accurate and easier aiming  than a standard PS3 controller. The FRAGFX Shark is consist of  "fragchuck" controller with SixAxis support and a wireless mousepad with 1750 DPI, they feature full PC and MAC support, either as a gamepad or mouse/keyboard control, fast access to special features (eg macro, rapid-fire, button swap, stick swap, etc.) and a power conserving technology which allows 50+ hours of gaming time and 500 + hours on standby only by a single AA battery in each – split fragchuck and mouse.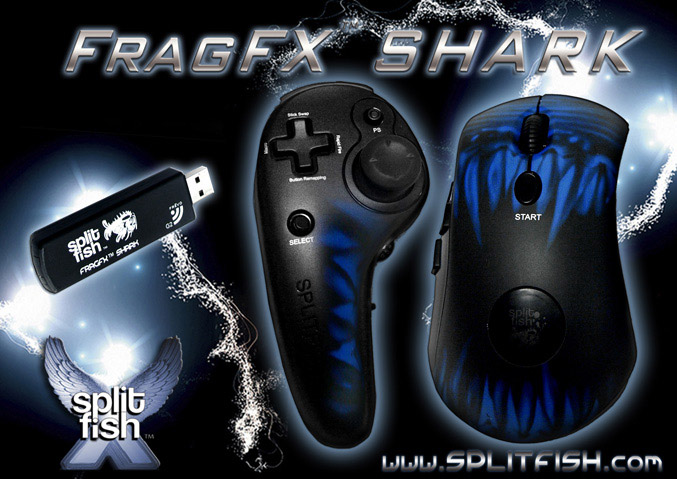 The other two propose are the wired FRAGFX Piranha and the FRAGFX Barracuda, which offer following features:
FRAGFX Barracuda
Frevolution System Wired
Customizable button mapping
Programmable motion override (trigger buttons with motion)
Adjustable Rapid Fire • Exclusive FRAG button precision control
Premium gaming mouse with adjustable anolog button sensitivity
On the fly Mouse sensitivity for ultimate control
Full Sixaxis support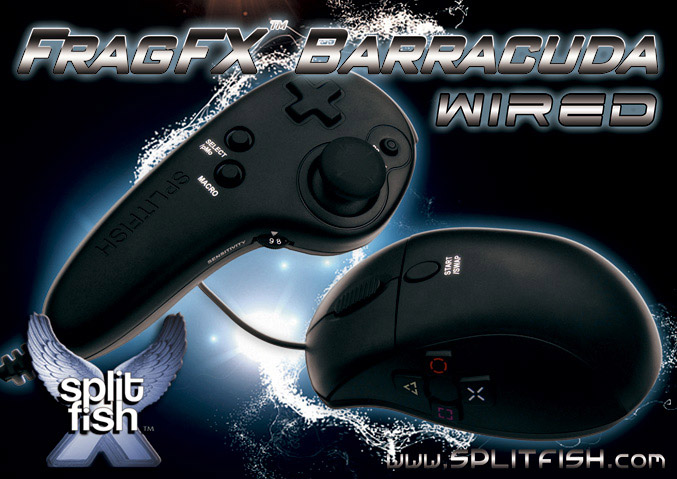 FRAGFX Piranha
Customizable button mapping
Adjustable Rapid Fire
Exclusive FRAG button precision control
Precision Gaming Mouse with adjustable anolog button sensitivity
On the fly Mouse sensitivity for ultimate control
Wired for exceptional performance
No SIXAXIS Support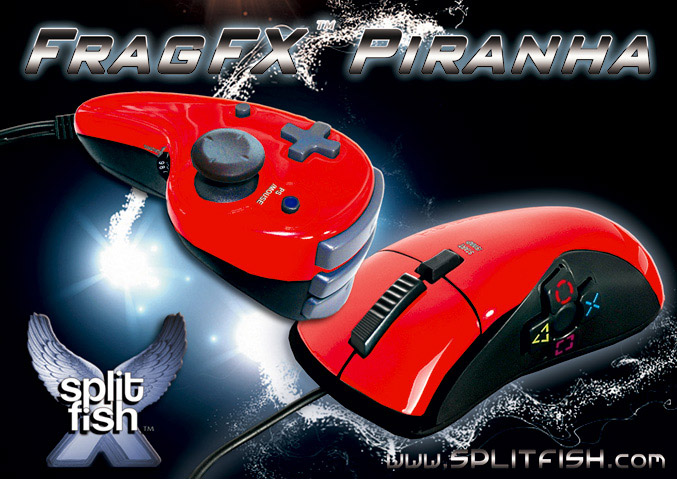 The FRAGFX Shark($89.99), Barracuda(69.99) and Piranha($49.99) are available to be purchased online at the www.SPLITFISH.com website and for USA AND CANADA at www.AMAZON.com