Hitachi Global Storage Technologies today unveiled a new line up of 3TB internal and external hard drivesto boost up your storage capacity. The new propose includes the 3.5-inch internal HDDs – Deskstar 7K3000 (7200 RPM) and Deskstar 5K3000 (5400 RPM) and the Hitachi XL external drive.
The Hitachi Deskstar 7K3000 is available 1.5TB,  2TB and 3TB versions, it is packed with 64MB buffer and a 6Gb/s SATA interface. Hitachia says that the 7K3000 showed up to a 27 percent performance improvement compared to previous generation Deskstar drives. The 3TB internal Hard Drive Kit is shipping this week to online and retail stores with a MSRP of $249.99.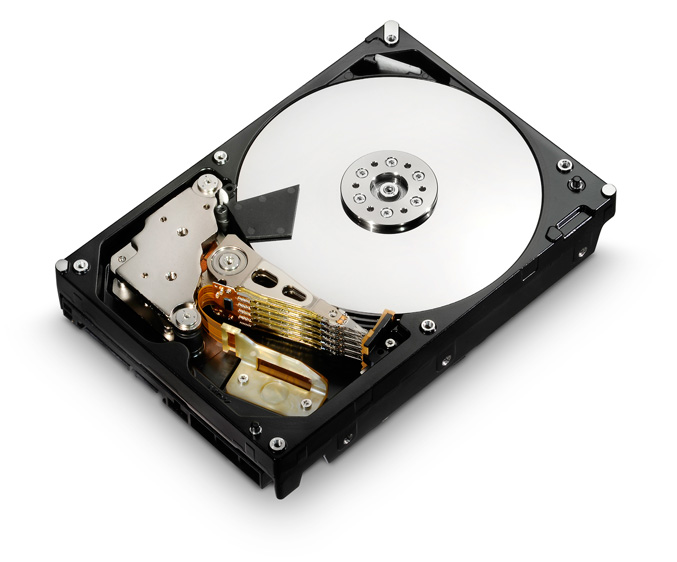 The new Hitachi Deskstar 5K3000 family deliver up to 29 percent lower power and 14 percent quieter acoustics than the Deskstar 7K3000. They comes with 32MB buffer, SATA 6.0 Gbps connectivity, Coolspin technology and are available in 3TB, 2TB and 1.5TB capacities. The 1.5TB and 2TB Deskstar 5K3000 will ship in December, while the 3TB Deskstar 5K3000 will ship next quarter.
The convenient Hitachi XL Desktop External Hard Drive offers an easy way to backup your content and it comes with USB 2.0 connectivity wrapped in a smooth black finish with 1TB, 2TB and 3TB capacities for $99.99, $169.99 and $249.99, respectively.