SanDisk outs Xbox 360 USB Flash Drive

Today SanDisk start shipping its Xbox 360 USB Flash Drive for the Microsoft  gaming and entertainment console. The drive is available in 8 gigabyte (GB) and 16GB capacities, with suggested retail prices of $34.99 and $69.99, respectively.
The Xbox 360 USB Flash includes a one-month Xbox LIVE Gold membership and comes pre-configured for easy plug and play action, the drive eliminates the need to format storage or download an initial software update for an Xbox 360 console.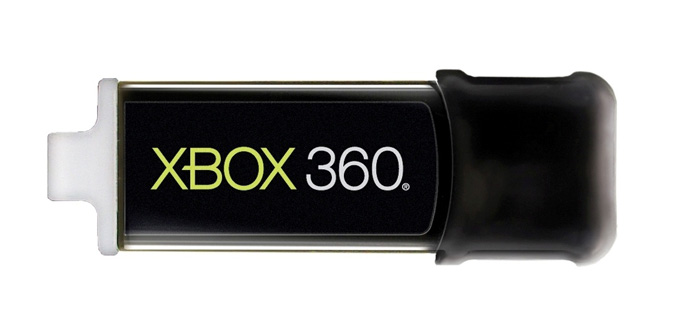 "Xbox LIVE contains a world of content for gamers to explore and download, including full-length games, movies and music," said Shuki Nir, Senior Vice President and General Manager, Retail, SanDisk. "The Xbox 360 USB Flash Drive by SanDisk is specifically engineered to deliver a great user experience and maximum compatibility with the console, offering gamers greater freedom and flexibility in how they store, manage and enjoy their favorite files."
Features:
Carry your game and take your profile anywhere you play
Hassle-free "plug and play" installation
Includes 1 month Xbox LIVE® Gold membership subscription
Download and store map packs, games, profiles and video
Download includes Xbox 360® update software
Microsoft® Xbox 360® system performance approved
Preconfigured for "plug and play" with Xbox 360® system
1 month Xbox LIVE® Gold membership subscription
Drive includes Xbox 360® update software
Licenced for Xbox 360®
Source: SanDisk