One of the premier technology companies in the world, as well as the leading manufacturer of motherboards around the world, ASUS, announced that its Premium P6X58D Motherboard has achieved the fastest Intel Certified DDR3 Triple Channel Memory Speed ever to be recorded.
The Asus P6X58D Premium motherboard is designed for maximum performance while being able to support triple channel DDR3 Memory at 2333MHz, certified with Intel XMP (Extreme Memory Profile) Technology.
This memory testing standard is designed for dedicated gamers and is one of the strictest in the industry, demonstrating the true quality and capabilities of the ASUS hardware.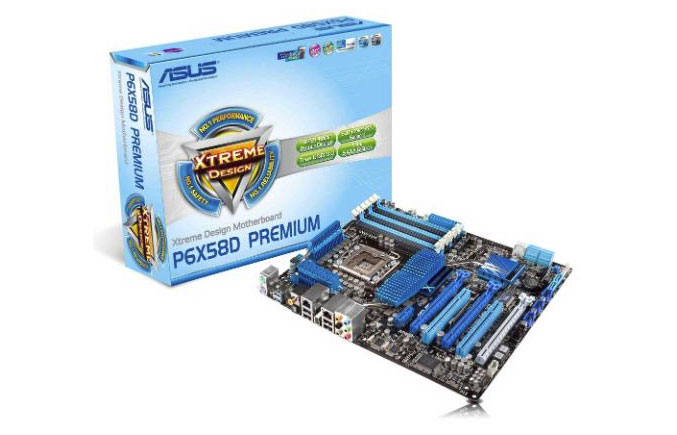 While ASUS puts all of its motherboards through testing in order to discover and see their utmost potential while ensuring the complete stability and compatibility, it reached another milestone with the Intel P55-based ASUS P7P55D-E Series of motherboards which acquired record breaking dual-channel DDR3 memory clocked at 2.5GHz and above.
The AMD 890FX-Based Republic of Gamers Crosshair IV Formula motherboard has also achieved from extreme testing and envelope pushing. It features the first high performance dual-channel DDR3-2000+ memory speeds for the users of AMD products.