Lacie and Christofle presented Galet, silver-plated flash drive

The first product for 2011 by LaCie comes in collaboration with Christofle, it is a luxury silver-plated flash drive in the shape of a pebble.
Lacie says that the Galet USB is hand-crafted in France and each piece is individually plated with precious silver through Christofle's 150 year-old silvering process. It measures 80 x 38 x 9 mm, weighs 38 g and comes in "charming gift box". The Galet is available in 4GB for $130 in Christofle boutiques worldwide, as well as the LaCie Online Store.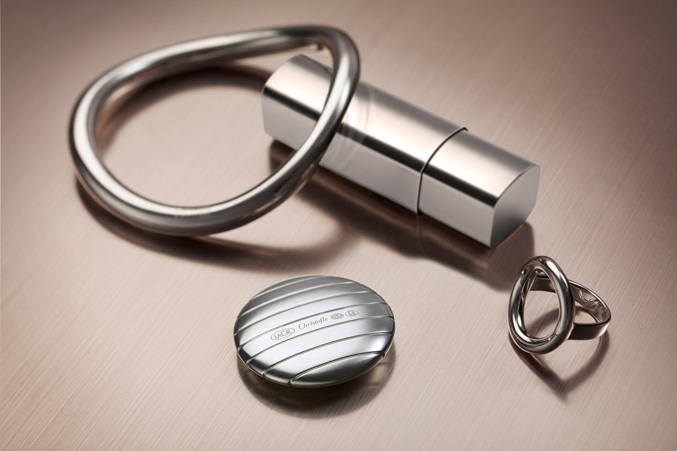 "The spirit and philosophies of Christofle and its luxury brand, combined with the technical expertise of LaCie, have come together to transform a universal technology into an object that is as beautiful and simple a treasured piece of jewelry," said Luc Pierart, Business Unit Manager, Consumer Peripherals, LaCie "Each time you open it, its mystery is revealed – an elegant USB key."