Silicon Power  launched a new product of 256GB 2.5 inch SATA II SSD M10. The Silicon Power M10 dimensions are that of a standard 2.5 inch hard disk drive. Featuring dual interface, USB and SATA II, it can be installed internally or used as an external hard drive. When used as an external hard drive, the aesthetic design suits the fashion conscious consumers that want the looks, reliability and yet not compromise on performance.
M10 can also be easily installed into your desktop computer or laptop through its SATA II interface. Utilizing 2.5 inch hard drive dimensions, M10 also comes with a mini USB connection for you to use as an aesthetic external storage device. Unlike traditional hard drives, it has no mechanical moving parts. The M10 is reliable, consumes minimum power, has no operation noise, features high transfer rate, shock and vibration proof.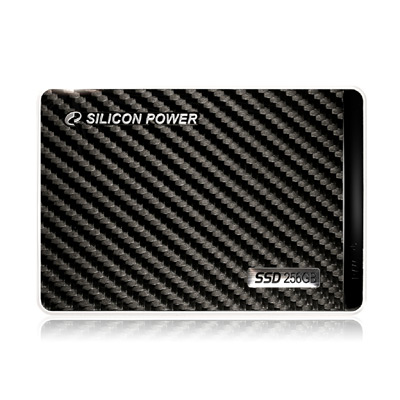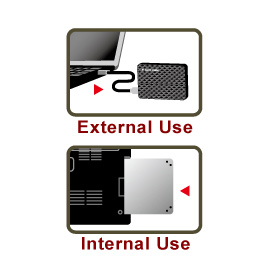 In addition, M10 also incorporates Error Correction Code (ECC) and flash block Wear Leveling technology. ECC provides data accuracy and reliability while flash block Wear Leveling enhances the lifespan of the flash modules.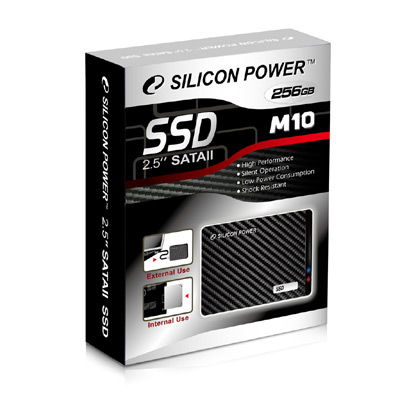 Silicon Power SSD products provide users with fast, reliable data storage and they are in complete compliance with European RoHS requirement. Silicon Power's M10 2.5 inch SATA II SSD is available from 32GB~256GB capacities for users to choose from.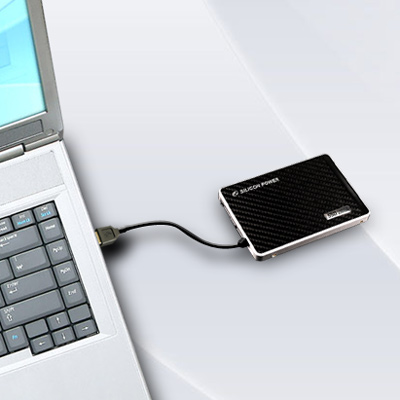 Product Features
Standard 2.5 inch SATA II SSD
Dual interface: mini USB (for external storage use)
Light weight and convenient to carry
Green product and is in compliance with European RoHS Directives
Excellent performance and reliability
Low power consumption, shock and vibration proof
Noiseless operation, no latency delay and no seek error
Capacities available: 32GB/64GB/128GB/256GB

Product specifications
Dimension: 100mm X69.85mm X9.5mm
Weight: 70g
Durability: plug tested for at least 10,000 times
Operating voltage: 4.5V~5.5V
Operating temperature: 0ºC ~ 70ºC
Storage temperature: -40ºC ~ 85ºC
Humidity: 8% to 95%
Vibration test: 15G peak-to-peak max
Shock test: 1500G Max
Warranty: 2 years
Source: Silicon Power