Sony is launching a version of its MicroVault Click USB storage device with a massive 32GB capacity. The result of an ongoing commitment to innovation in the field of storage technology, the new model will be welcomed by anyone who has to handle HD video or high definition still images in volume.
The MicroVault Click benefits from a simple, elegant design – no cap to lose – and trouble-free plug & play operation. With its huge 32GB capacity on tap, it's now an easy matter to transfer heavy contents between devices. The colourful line-up offers Hi-Speed USB 2.0 data transfer and storage capacity of 4GB, 8GB, 16GB and 32GB. The MicroVault™ Click range has a bright design, with one colour per capacity via an LED indicator light.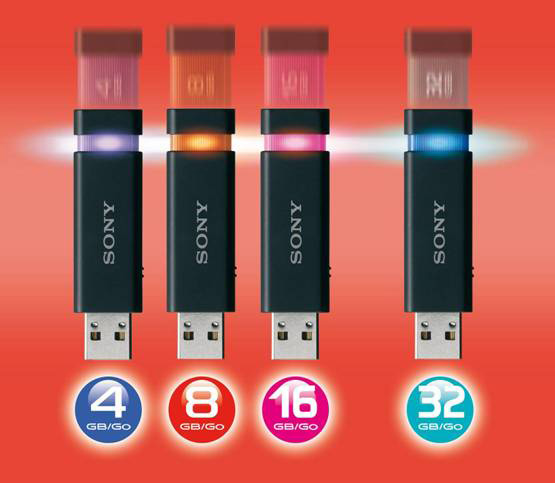 Although the PC is the most obvious beneficiary, MicroVault Click can be used to transfer HD video to BRAVIA TVs, or to/from Blu-ray Disc players. Owners of sophisticated DSLR cameras like the Sony a will appreciate the ease and convenience of so much capacity at their fingertips when it comes to managing serious quantities of high resolution still images.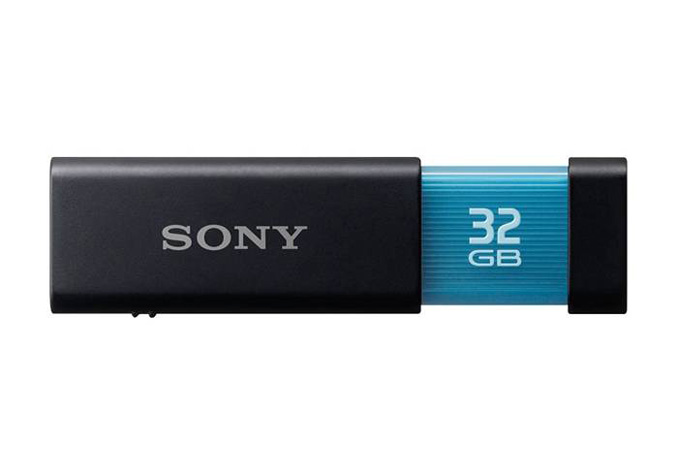 The MicroVault Click can even go beyond the 32GB mark thanks to unique Virtual Expander data compression software pre-loaded onto each unit. This gives people the option of tripling capacity with a simple drag and drop function.
MicroVault Click 32GB is available in September and is covered by a 5 year peace of mind warranty.
Source: Sony