Team Group today introduced its new SSD models, the 2.5-inch Xtreem S2 and Xtreem S3, both equipped with SandForce controller and featuring  SATA 6.0 Gbps interface.
The new SSDs come with integrated Dura Write and RAISE technologies, Garbage Collection,Wear Leveling, S.M.A.R.T self monitoring, supports SMART hard drive detection and  TRIM commands. The Xtreem S2 is more budget oriented and is available in 60/120/240 GB capacities and offers read and write transfer speeds of 550/520 MB/s for the 240GB model with random 4k write performance of 50,000 IOPS.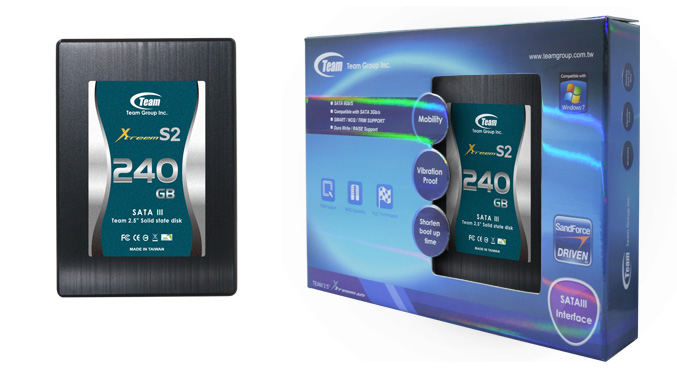 The Xtreem S3 comes in 60/120/240/480 GB variants, offering maximum 550/520 MB/s read and write speeds and 4k write performance of 90000IOPS.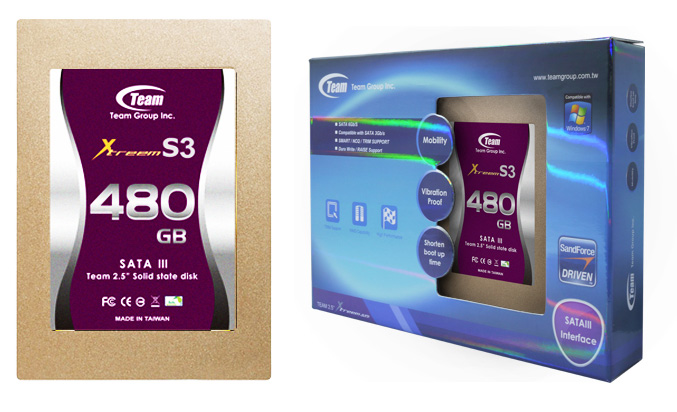 Unfortunately, there's no word on pricing yet.
Source: Team Group