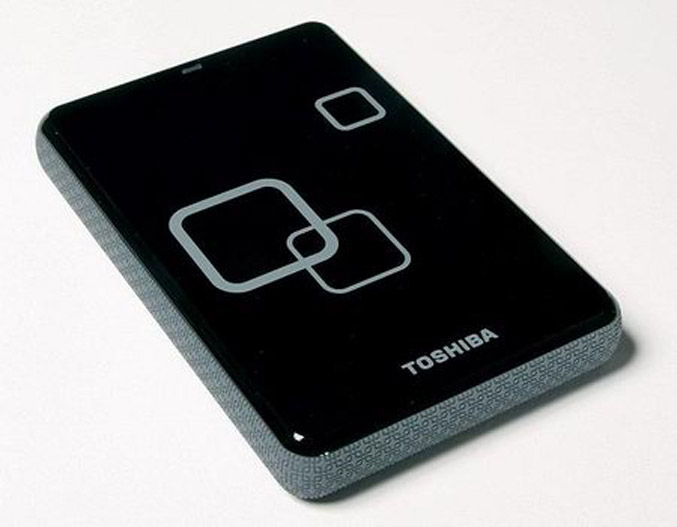 The Japanese tech company Toshiba has unveiled a number of new hard drive models that belong to the company's Canvio line of customer storage products.
The new models belong to the all-new Canvio Slim line of compact portable hard drives, to the Canvio Desk series of external hard drives with increased capacity and the Canvio line of transportable HDDs.
Measuring just 75 x 107 x 9 mm (WxDxH) and weighing 115 g, the Canvio Slim is designed to complement ultrabooks. The drive comes with a capacity of 500 GB and brushed aluminum bodies. The drive will be available in a graphite-black model (HD-SA50GK) and a silver model (HD-SA50GS). The drive also supports USB 3.0 and needs just a single cable for power and data transfer.
The Canvio Desk line is now updated to include a 2 TB hard drive in black (HD-EA20TK) and in black and white (HD-EA20TW) along with the 1 TB variant. Just like the Canvio Slim the Desk line makes use of USB 3.0 and needs and external power supply. The updated Canvio Desk line will be available in late October.
Finally Toshiba has prepared new models for the Canvio series of transportable hard drives. The updated line now includes models with capacities of 1.5 TB, 1 TB, 750 GB and 500 GB in black, silver and white. All drives measure 119 x 79 x 13.5 mm except the 1.5 TB model, which is 3 mm thicker than the others. This line will also become available in late October.

Source: Gaming-extrem.com