NVIDIA today announced that HP's most powerful and expandable workstation—the HP Z800 Workstation—is now configurable with up to two NVIDIA® Tesla™ graphics processing units (GPUs), another key indicator of the demand being seen for GPUs in the high performance computing (HPC) space.
Enterprises that rely on HP workstations to accelerate their work in fields ranging from scientific research and industrial design, to 3D animation and seismic exploration, can now reap the benefits of NVIDIA Tesla GPUs and tackle demanding computational workloads right at the desktop.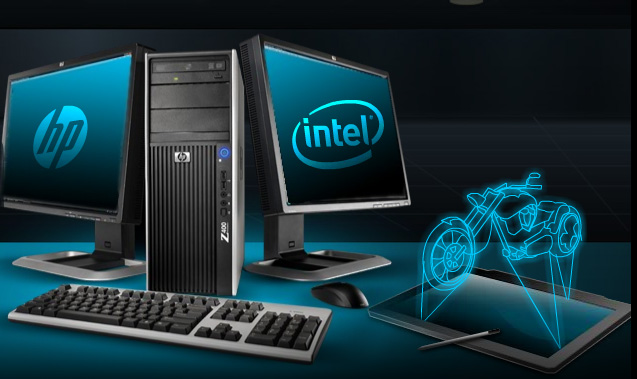 Based on the massively parallel NVIDIA CUDA™ architecture, Tesla GPUs are taking the high performance computing (HPC) industry by storm, delivering performance increases to critical codes across multiple fields.
In molecular dynamics, AMBER, a public research code with more than 60,000 users, has been written to leverage the massively parallel CUDA architecture to deliver a 50X speed up of simulations. The result is faster scientific insights for researchers. In finance, Numerix and CompatibL have announced CUDA support for a new Counterparty Risk application of their Numerix 7 analytics solution used by over 375 financial institutions. This derivatives pricing application is today experiencing an 18X boost in performance in the calculation of complex pricing models with NVIDIA GPUs.
"The adoption of Tesla GPUs is the fastest of any new processor technology in the history of HPC1," said Andy Keane, general manager of Tesla business at NVIDIA. "We are delighted to see a leader such as HP begin to ship Tesla GPU-enabled systems into the market and to help accelerate the work of their customers."
"HP's workstation customers are professionals at the top of their game, pushing the limits of technology, for more creativity and innovation than ever before," said Jeff Wood, director of worldwide marketing, Workstations, HP. "The NVIDIA Tesla GPU takes our flagship Z workstations to extreme heights for floating point intensive applications."
Source: Nvidia