Apple introduced their new wireless – buttonless Magic Mouse, which utilizing  Multi-Touch surface and allowing users to navigate using intuitive finger gestures.
"Apple is the Multi-Touch leader, pioneering the use of this innovative technology in iPhone, iPod touch and Mac notebook trackpads," said Philip Schiller, Apple's senior vice president of Worldwide Product Marketing. "Apple's Multi-Touch technology allows us to offer an easy to use mouse in a simple and elegant design."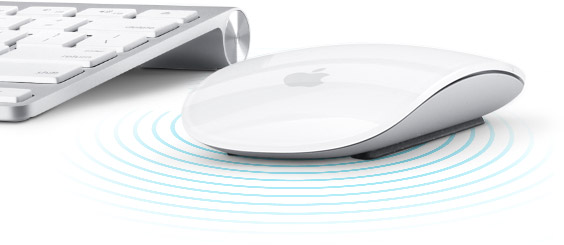 Magic Mouse is is powered by two AA batteries, uses Bluetooth wireless connection up to 10 meters away and with a touch-sensitive enclosure users can easily scroll through long documents, pan across large images or swipe to move forward or backward through a collection of web pages or photos.
Magic Mouse comes standard with the new iMac and is available at the end of October through the Apple Store (www.apple.com), at Apple's retail stores and Apple Authorized Resellers for a suggested retail price of $69 (US).

Source: Apple