German PC maker Medion unveiled The Medion Akoya Mini E2076 D nettop, but this  is actually the re-branded Pegatron ION powered nettop, which has been released earlier this year.
The nettop  has a glossy, piano-black finish and the main body measuring 6.7-inch x 6-inch x 0.8-inch, inside has a 1.6GHz Intel Atom 230 CPU with NVIDIA ION mGPU chipset, GeForce 9400M graphics, 160GB to 320GB hard drive, 1GB of RAM, gigabit Ethernet, WiFi, and six USB ports.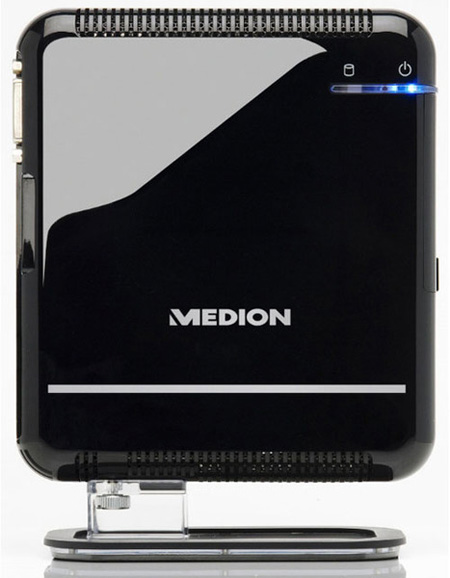 Medion will be avialble in September at a suggested retail price between 300 and 350 Euro.