At CeBIT 2012 in Hannover, Germany ASUS unveiled a new 24-inch monitor that comes with a built-in 4-port USB 3.0 hub.
The novelty carries the PA248Q model number and comes with a 24-inch IPS panel, which supports 1920×1200 pixel resolution. The contrast ratio is a nice 5 000:1, which is more than what most monitors can brag about, while the brightness is better than many other models – 400 cd/m2. For comparison high-end panels often settle for 350 cd/m2 or 300, while others consider 250 cd/m2 a standard of sorts.
Unfortunately the IPS model has a somewhat higher latency of 6 ms, which may turn gamers away if they need a fast monitor or see a difference when the PA248Q gets compared to a regular 5 ms monitor.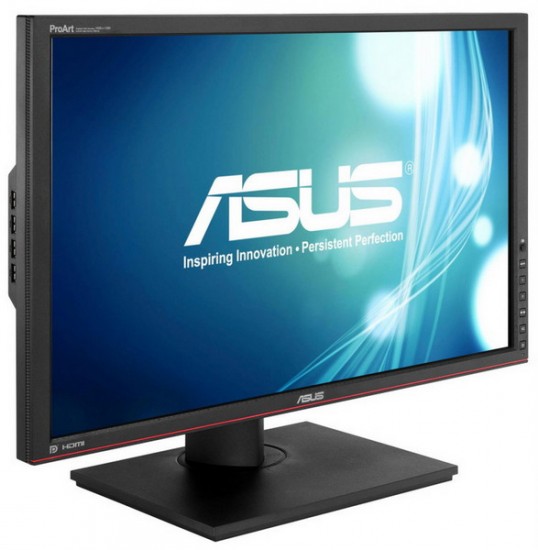 The most unusual feature of the ASUS PA248Q monitor, however, is the built-in 4-port USB 3.0 hub, which allows the user to immediately access data or play media directly off flash drives or external HDDs and SSDs.
For connectivity, the PA248Q offers D-Sub, DVI, HDMI and DisplayPort so users can choose whatever port they like in order to connect to a PC.
The monitor can now be pre-ordered online for a price of 594 USD.
Source: Techpowerup