The Japanese NEC has refreshed its portfolio of professional monitors with two new 23-inch models – the MultiSync P232W-BK and P232W-BK-SV – both designed for web designers, online video and photography professionals, and of course enthusiasts.
Starting with the first monitor – the P232W-BK features a thinner LED-backlit IPS panel and lower power consumption that can go down to just 29 watts. An integrated ambient light sensor automatically adjusts the display's brightness based on lighting conditions. NEC promises that the P232W-BK delivers accurate, consistent and repeatable color performance. Connectivity includes DisplayPort, DVI-D, HDMI, VGA, and USB to run two computers with one keyboard and mouse, but with their own color space. The P232W-BK will sell for 569 USD MSRP.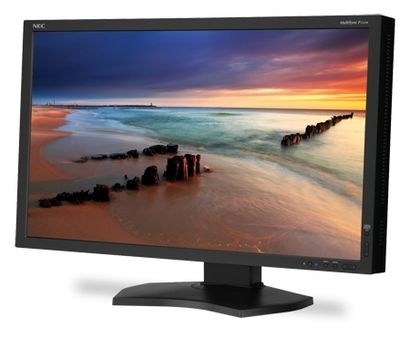 The other newcomer – the higher end P232W-BK-SV has the same specs with one exception – this display adds color calibration using NEC's SpectraView technology. The P232W-BK-SV will sell for 819 USD MSRP.

Source: Tom's Hardware