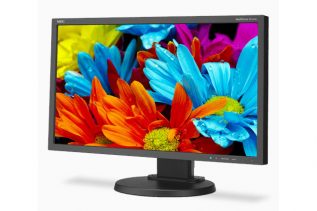 The US branch of the Japanese company NEC has announced the addition of a new MultiSync monitor to the company's...
The Japanese company NEC has prepared a new monitor in its eternal quest for market share and revenue. The novelty...
NEC America today announced a new desktop monitor which is equipped with premium-grade PVA (patterned vertical alignment) panel for increased...
NEC announced today the new 19-inch MultiSync EA192M and 20-inch widescreen MultiSync E201W desktop monitors, which have less power consumption...
NEC debuts its new line of high performance, ecological range LED backlight desktop displays with introduction of the 23-inch MultiSync...
NEC America extends its E Series monitors line-up with the new MultiSync E231W model,  featuring ECO Mode for lower power consumption...
NEC Display Solutions of America, a leading provider of commercial LCD display and projector solutions, announces the new MultiSync® PA...