NagraID Security (NIDS), a subsidiary of the Kudelski Group, is pleased to announce the latest in its family of Powered Display Card innovations, the 306 Series. A 6-digit Powered Display Card credential providing strong security with integrated 12-button touch keypad packaged in a familiar and convenient card form factor. The innovative touch keypad supports various onboard applications such as PIN activation, challenge response and access to critical applications. The 306 Series card can function as a One Time Password credential, physical access device, PKI or dotNET Chip card, contactless eWallet and/or payment device. The cards are available with CAP, OATH and customer specific algorithms (time-based or event-based).
The 306es and 306ts platforms facilitate the loading of applications, key files, operating systems, application updates and other data onto the card via the integrated ISO 14443 Type B secure contactless interface. The platforms provide development and device communication advantages that ensure rapid and economic deployment of multiple application functionality, on a single card.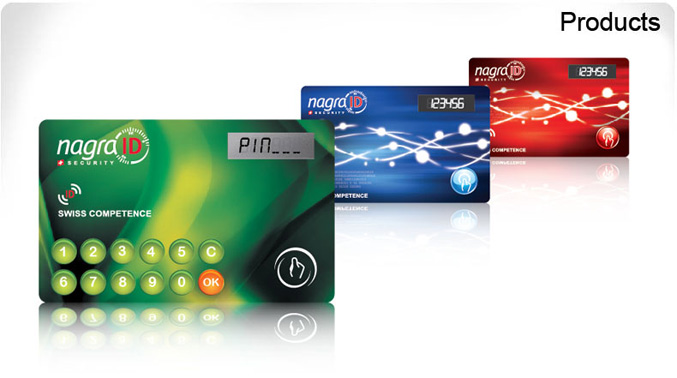 The NIDS 306 Series can be printed with custom artwork, corporate logos and a broad color palette. The thin, flexible and robust credit card form factor is readily recognized and accepted by the general public and can be carried in a wallet along with other plastic cards. The high contrast LCD display, with an instantaneous refresh rate, provides excellent readability in varying light conditions; the NIDS 306 display also supports the scrolling of large data strings. The cards are designed for ease of use and enables access to the stored data by simply touching the keypad.
"The new 306 series highlights the latest in Swiss precision by raising the security level for online financial transactions," said Cyril Lalo, CEO of NagraID Security. "Our engineers have been working to bring this exciting new Display Card to the market and have succeeded in creating a product unsurpassed in its level of technological innovation. We continue to deliver on our goal in providing the latest innovations in Display Card technology to our customers."