You know, people always said – "money" is a powerful weapon, even if you hold them with you in a small secured credit card. In the same way think and from the company Iain Sinclair which comes up with handy offer for emergency situations – CardSharp.
CardSharp a superlight (jus 13 grams) and supersharp utility knife in the same size as a credit card. It has foldable design and is super thin – 2.2 mm thick and can folds into a card to fit in your wallet. The knife's 3-inch blade is made from high quality rust free stainless steel and you can choose its color from Teflon Black or Natural Brushed Stainless Steel.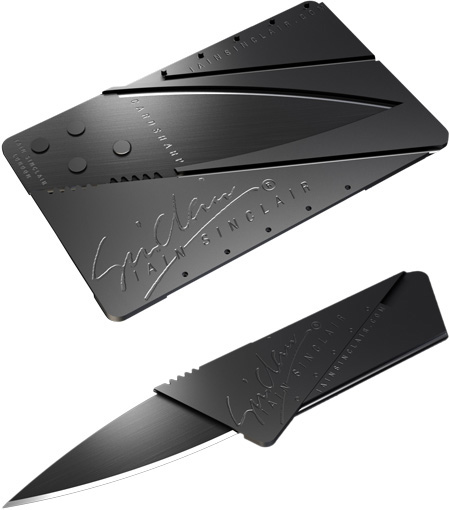 It has a built-in protective sheath which keeps the blade edge well protected and it cannot be accidentally opened, so don't worry that it could slash your pants or something else between your pockets 🙂
The CardSharp can be pre-ordered now for only $23 and will start shipping in January.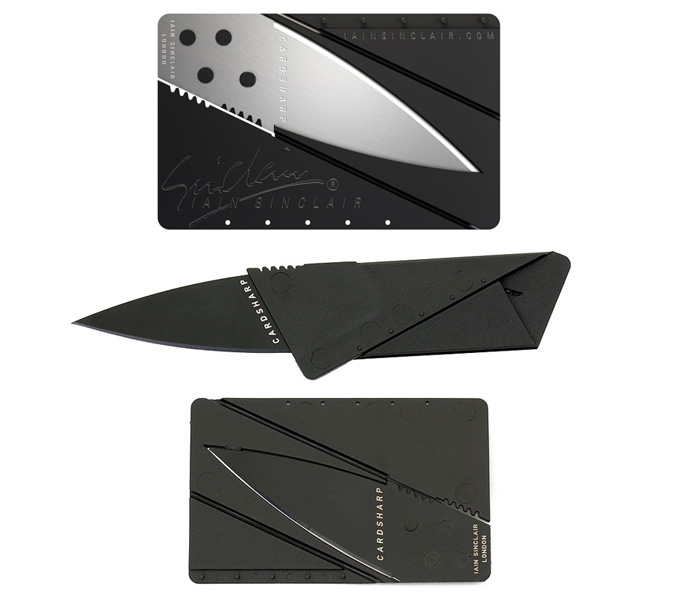 Source: DVICE