At CES 2012 Acer has launched what it claims to be the world's thinnest ultrabook – the Acer Aspire S5.
The new device is just 15 mm thick at its thickest point and features a 13.3-inch screen for a total weight of just under 3 pounds. The ultrabook comes with a yet-unknown Intel Core processor, a solid state drive, HDMI, USB 3.0 support and Thunderbolt ports.
Mass market availability is expected to occur in Q2 2012.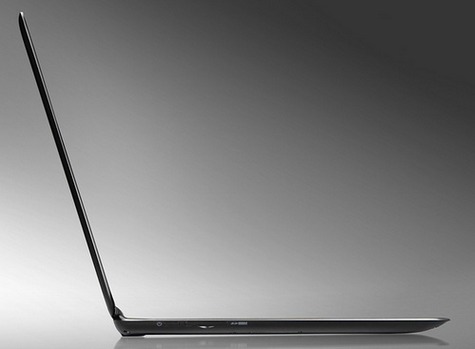 At the same time Acer announced an updated Acer Timeline series. The new Aspire Timeline Ultra series arrives with long-lasting batteries (Acer promises up to 8 hours of battery life), discrete graphics cards, the latest Intel Core processors, DVD burners. Also provided is the Acer Green Instant On technology that lets the computer wake up in 1.5 seconds from sleep mode.
The new Timeline series is likely to arrive earlier than the S5 ultrabook – sometime in Q1 2012.
Source: Zdnet