These days, it seems that a lot of people looking for a small netbook for their daily activities or just they need a second one for business travels. What if you looking for a laptop for your teenager, college or high school kids? Well, we'll just try to point you in the right direction.
I get my hands on Acer Aspire One D150, one of the best selling 10inch netbook of Taiwanese computing giant. The D150 is Acer's second generation netbook, powered  by the newer Intel Atom N280. It comes with 6-cell battery as a standard, which offer much longer battery life, but for the price of a couple extra grams to the total weight.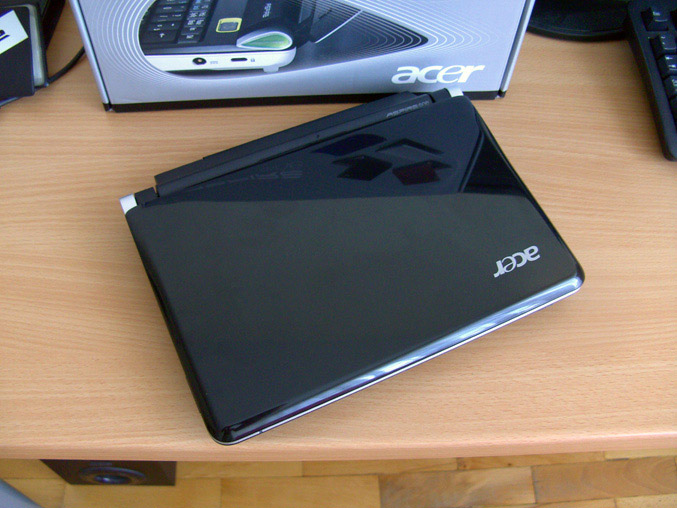 Look
Aspire One D150 is available in a variety colours, including white, black, blue and red. In our case – the black one, which has a matte-black base, glossy-black lid(fingerprints friendly :)) and the main body is from grey plastic that imitating a brushed aluminum structure. The display is surrounded by glossy-black plastic and the edges of netbook are softly rounded which make D150 comfortable to hold, but aesthetically Aspire One isn't something spectacular, just Acer do their job…ouu how could i forget, Acer dammit! Why you put this contact-pin in the box, it's almost measure as much as whole netbook !!!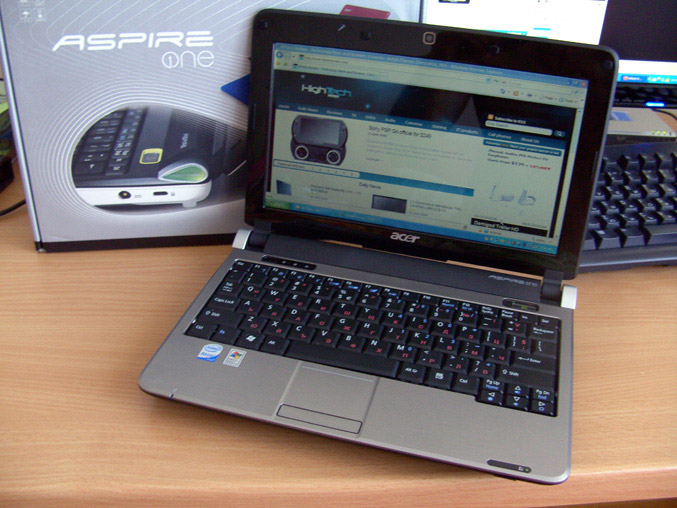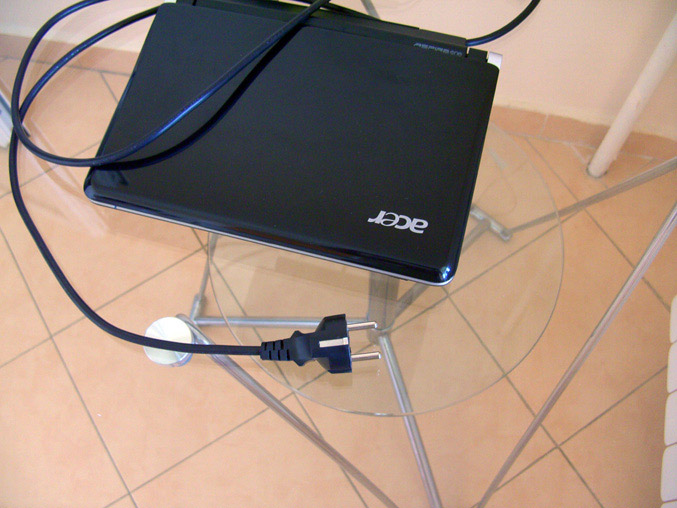 Specs / Performance

10.1" Aspire One is powered by the Intel® Atom™  N280 processor running at 1.66GHz, supported by 1GB DDR2 RAM and a 160GB hard drive, you have also connectivity delivered by Wireless-G Wi-Fi (which provided a strong connection for working as we can test it),  Bluetooth 2.0 and wired networking by 10/100 Fast Ethernet, so you're not limited with just Wi-Fi. There is dedicated buttons for WiFi and Bluetooth so you can turn them on and off separately when not in use to save on battery. Nice!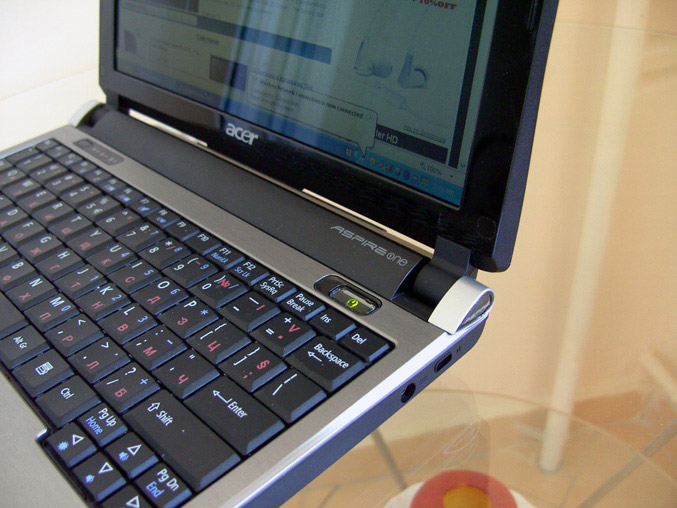 On the right, there are a two USB ports, the power input and a lock slot. On the left there is a VGA port, the Ethernet port, one more USB port, the headphone and microphone jacks, and a 5-in-1 memory card reader.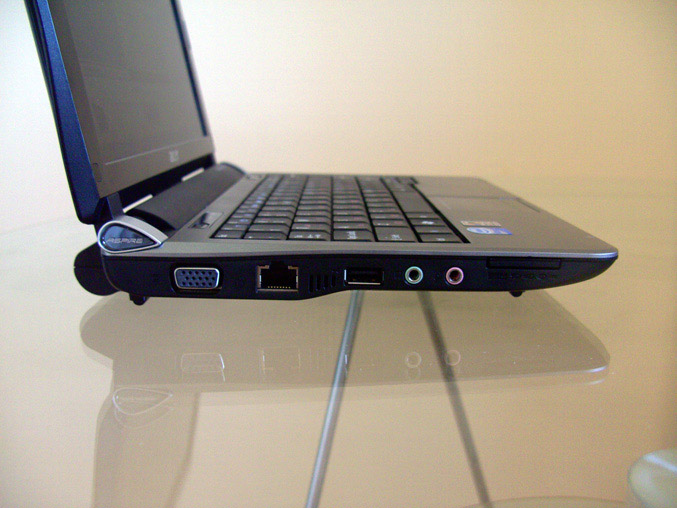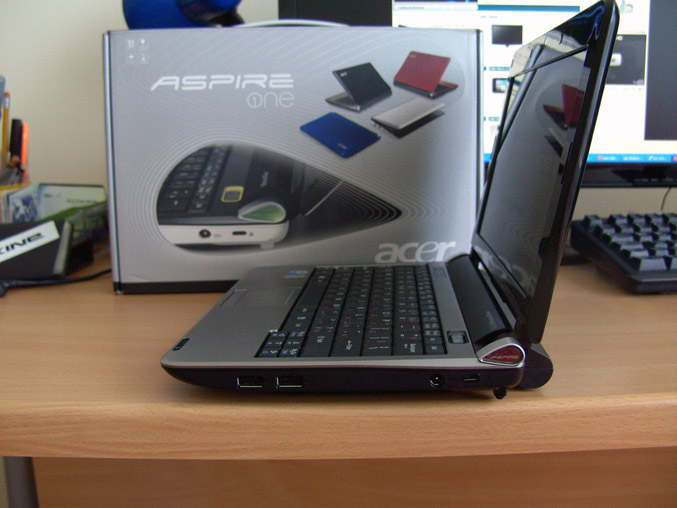 As you can see this is plenty enough for daily typical netbook user work like, internet surfing, chat, working on documents, and some basic multimedia playback.
Key Specs
| | |
| --- | --- |
| Processor manufacturer: | Intel |
| Processor model: | Atom N280 |
| Clock speed: | 1.6 GHz |
| RAM installed: | 1024 MB |
| Wireless LAN: | 802.11b/g |
| Wireless WAN: | HSPA (optional) |
| Hard drive size: | 160 GB |
| Graphics processor: | Intel GMA 950 |
| Display diagonal size: | 10.1 in |
| Case form factor: | small form-factor clamshell |
| Dimensions (W x H x D): | 26.0×3.34×18.5 cm |
| Weight: | 1.33 kg |
| Operating system: | Microsoft Windows XP Home edition |
If this is not enough for you many retailers offer upgrades of up to 2GB RAM and 500GB HDD, as you like.
Screen
The 10.1inch  Acer CrystalBrite TFT LCD  wide-screen with glossy finish, offers a native resolution of 1,024 by 600 pixels, which is standard for netbooks. It's exceptionally bright and sharp, has nice colors,  good viewing angles and it's good readable, the only complaint is that  for  most documents and web pages it will require some scrolling, but this is netbook  first of all. Thumbs up Acer.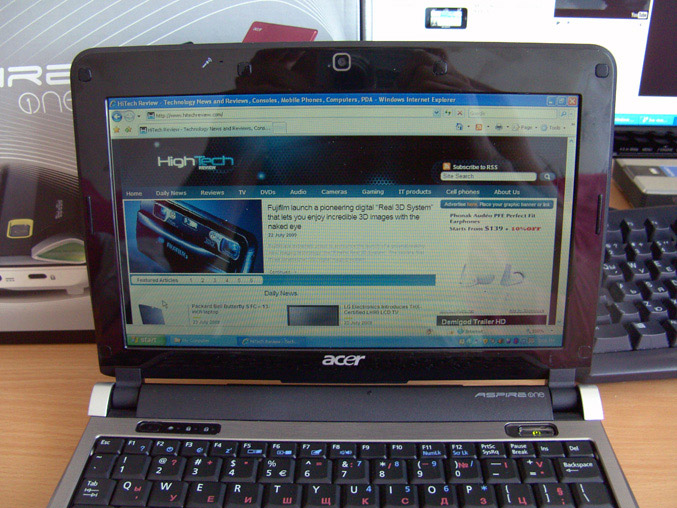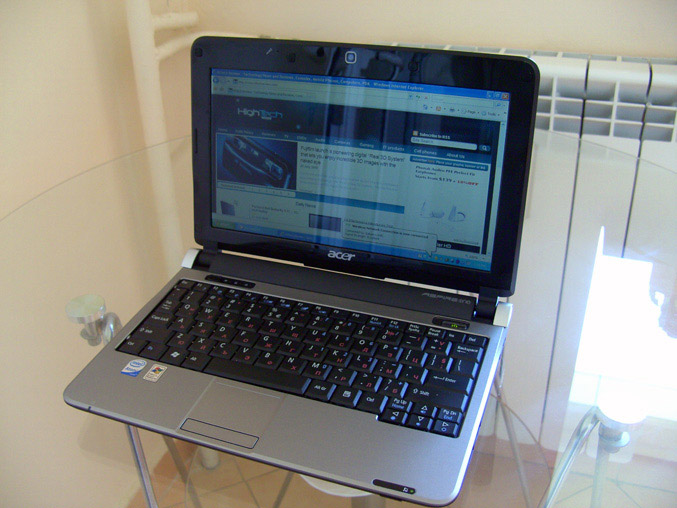 Of course there is a 0.3-megapixel webcam above the screen which is good too.
Sound:
Hmm… what to say about the sound. Don't expect revolution, as usual the speakers are underneath, here is no difference with the "One",  sound is surprisingly loud enough for this tiny, to rock a quiet room and voice call over Skype is clear. That's it thats all.  If you want more use the audio signal through 3.5mm jack  and volume up your  hi-fi system or huse igh quality headphones. End.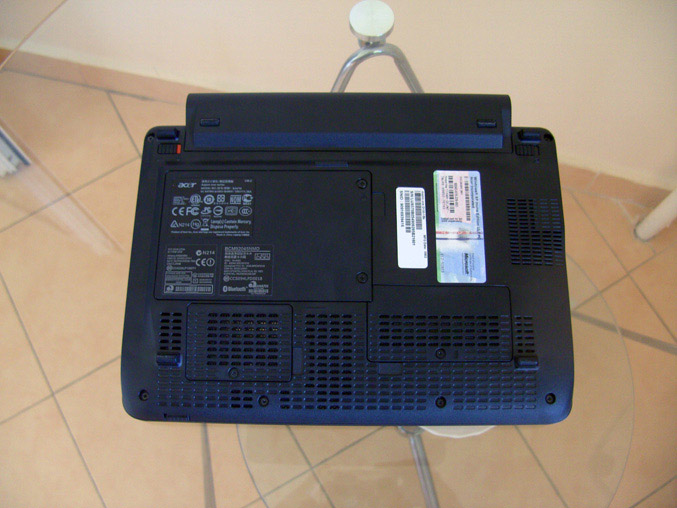 Keyboard/touchpad
Ok, here the things are not so good. The keyboard is pretty useable for this form factor, but less comfortable when typing for long periods. Ok this is acceptable but touch pad s a little too narrow to provide any real comfort while pressing it and sometimes it's hard to execute any actions. Acer could  made it a little wider, I think. Тhe same applies and for the left/right button (one physical button here) positioned directly underneath the touch pad. Unfortunately it's a narrow too and painful to use. You could get used with it, but often you'll easily get confused, are you click-select or not cause it's stiff and unresponsive. Baaad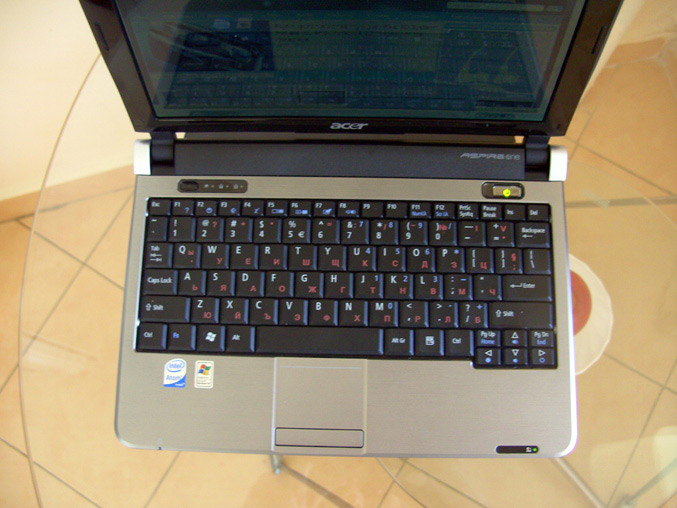 Battery Life
One of the Acer Aspire One D150's strong points is its battery life. With the 6-cell  Li-ion 5200 mAh, Acer promises 7 hours of battery life, I achieve 6 hours and 12 min endurance on a charge.  I also tested the battery by using the Aspire One D150 for about 1-2 hours every day just for browsing and check mails and I was able to get 6 days of usage, when i try "hard usage" – 2-3 hours per day, I could use it for 2-3 days. It's pretty impressive. We've got here a shining star!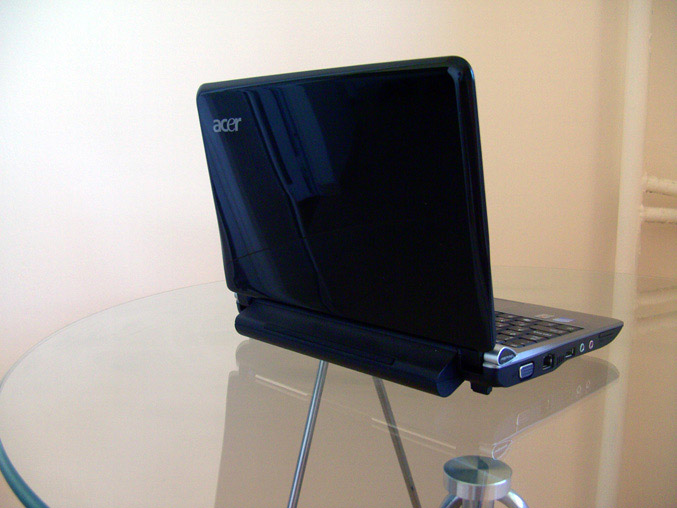 Conclusion:
The Acer Aspire One D250 is a great little netbook, it's small, thin, with good performance, a nice and bright LCD, the battery life is decent, It's great for doing light work, browsing or just using it for fun. OK,  the netbook isn't perfect, but with this very attractive price, its a good value for money. You will be happy with it.
Pros
small, compact
nice display
good battery
decent keyboard
Cons
Terrible touchpad and  mouse buttons
relatively heavy
a little warm on along time use
| | |
| --- | --- |
| Design | [rating:7/10] |
| Features | [rating:8/10] |
| Performance | [rating:8/10] |
| Value | [rating:9/10] |
| Overall | |