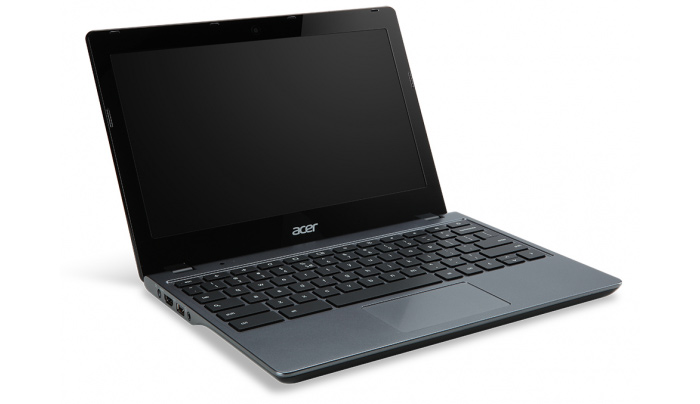 The Taiwanese Acer has nicely surprised analysts, fans and customers by starting the sales of the C7 Chromebook. The device measures 285 x 203 x 19 mm, weighs 1.4 kilograms and is based on an Intel Haswell Celeron 2955U chip with two cores at 1.4 GHz and Intel HD graphics.
The Acer C7 Chomebook comes in a chassis that is spill-resistant and houses a 16 GB SSD (100 GB of storage is available on Google Drive for 2 years), 2 GB of RAM, 802.11n Wi-Fi, Gigabit Ethernet, a 1.3 MP web camera, three USB 2.0 ports, HDMI and D-Sub ports, 3.5mm audio jacks and Kensington locks. The new Acer device comes with an 11.6-inch display at 1366 x 768 pixels and loads its OS for just 8 seconds.
The Acer C7 Chromebook sells for just USD 199.
Source: Acer