World-leading innovator of digital lifestyle products, BenQ, announced the release of the new Joybook S57, an HD-ready laptop delivering uncompromised indulgence of today's advanced multimedia content.
High-end specifications – such as future-proof HDMI, discrete GPU, TruSurround HD™, and 8ms response time – optimize the latest Blu-ray movies, HD games with impressive sound and 100% visual accuracy on the 15.6" wide, 16:9 LED-backlit screen.  Positioned as delivering the best audiovisual notebook experience, the Joybook S57 has users ready for the future of digital multimedia.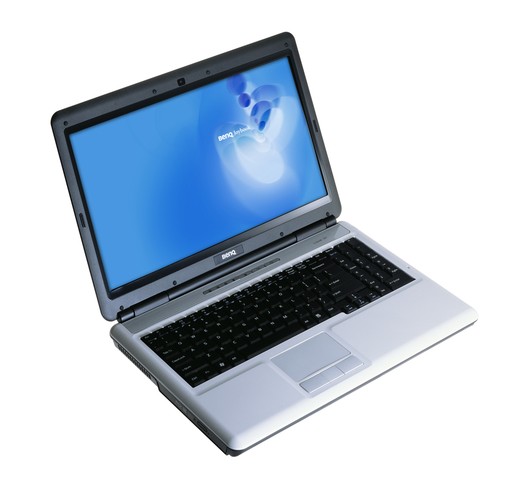 The visual prowess of the S57 is a clear testament to BenQ's world-renowned display expertise.  HD content looks spectacular on the native 1366×768 resolution featuring 16:9 aspect ratio for the best human visual experience and is flawlessly reproduced, filling the entire 15.6" wide screen without distortion or annoying black bars.  HD gaming and movie thrill are heightened via a super-smooth 8ms response time, Intel® Centrino® 2 Processor Technology and next-generation ATI Mobility Radeon™ HD 4650 dGPU, which wow with unprecedented levels of artifact-free graphic realism and support for Microsoft® DirectX® 10.1 games.  The 220-nit LED screen is additionally enhanced with UltraVivid technology for exceptional color depth and detail definition; while BenQ's display leadership further shines through with a 60% color saturation (compared to the typical 40-50% range of most laptop screens), rendering even the subtlest color changes in exacting brilliance.  Visual perfection is complemented with 2-channel SRS TruSurround HD™ and SRS Headphone 360™.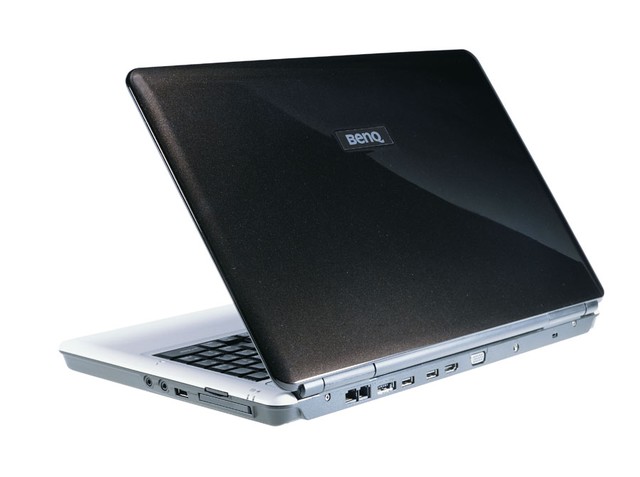 The S57 mobile multimedia hub comes with either an 8X DVD Super-Multi optical disc drive or 2X Blue-ray DVD combo; the latter featuring the added convenience of DVD and CD read/write functions.  Users can easily create a dream library of videos, games, and audio for anytime, anywhere HD entertainment thanks to the large-capacity HDD, available up to 500GB.
The S57 is also the ultimate Internet portal, equipped with superb features for optimum online enjoyment:  integrated 2W microphone and two 2W speakers, VoIP, and 2.0M webcam with Magic-i™ Visual Effects and WebCam Companion™ 3 deliver unlimited web conferencing; and HDMI (with HDCP), 802.11a/b/g/n WLAN card, eSATA high-speed data connector, ExpressCard slot, 4-in-1 card reader, and optional Bluetooth 2.1 enable effortless connection.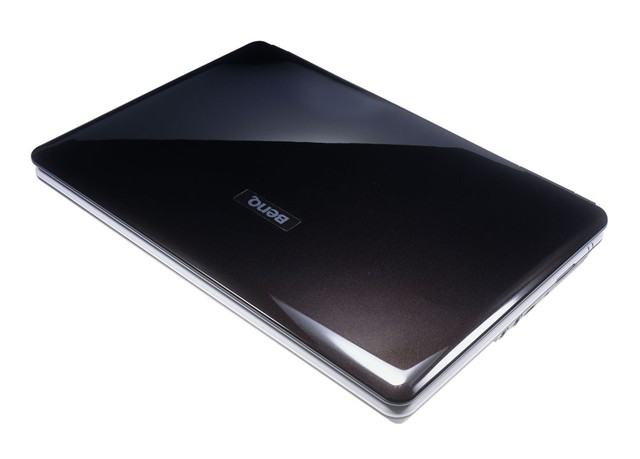 Keeping users lookin' great is a polished design that reflects a sophisticated digital lifestyle.  Poured across the cover is a blackened liquid dark espresso UV coating that gives way to a pearl white interior.  User-friendly design elements include separate numeric keypad, LED indicators located on the right of the keyboard (as opposed to conventional left bottom side) for easy viewing.
The HD-ready multimedia Joybook S57 will be available Mar. 9, 2009 in Australia, Thailand, and Malaysia.
Specs

CPU

Intel® Centrino® 2 Processor Technology
– Intel® Core™2 Duo processor P8700

Operating System

Genuine Windows Vista® Business
Genuine Windows Vista® Home Premium
GenuineWindows Vista® Home Basic

Chipset

Mobile Intel® PM45 Express Chipset

Graphics

ATI Mobility Radeon™ HD 4650

Memory

DDRII-800 1GB and above (max to 4.0GB)

Hard Drive

250/320/500 GB (5400RPM – SATA)

Optical Drive

‧8X DVD Super-Multi (Support Double Layer)
‧2X Blu-Ray DVD Combo

Screen Size

‧15.6″WXGA (1366×768)
‧16:9 LED backlight
‧UltraVivid widescreen display with 220nits
‧Response Time:8ms

I/O Ports

.USB 2.0 x4  (One shared with eSATA)
.RJ-45 Ethernet port x1
.RJ-11 Modem port x1
.HDMI output x 1
.D-Sub port x1
.ExpressCard slot x1
.DC-IN x1
.Microphone-in x1
.Headphone-out x1
.SPDIF connection x1 (shared w/ Headphone-out)
.eSATA x 1 (eSATA/USB Combo)

Webcam

Built-in 2.0-megapixel webcam

Battery

6-cell Lithium-Ion Battery, 48 Whr (4400 mAh);approximately 2.5hrs duration*

* This battery life is estimated (under BatteryMark V4.0.1) when the power-saving model is on.The actual battery life may vary with different operating conditions and settings.

Communications/Networks

.Modem: Built-in 56K/ V.92
.LAN: Built-in 10/ 100/ 1000 Ethernet
.Wireless LAN:  Intel® WiFi Link 5100
.Bluetooth: Built-in Rev. 2.1/ EDR (option)

Card Reader

4-in-1 card reader:SD/MMC/MS/MS-Pro

Audio

.Built-in 2.0W speaker x2
.Built-in Microphone x1
.Soundsystem x 2 channels
(1) Sound Blaster Pro Compatible
(2) HD Audio
(3) Noise Suppression & Echo Cancellation supported
(4) SRS TruSurround HD™ & SRS Headphone 360™

Software

.Power DVD
.Power2Go
.QDataTrove3.0
.Norton Internet Security 2009
.Adobe Reader
.WebCam Companion 3.0
.ArcSoft Miv2
.Microsoft® Office Professional 2007 60-day Free Trial*

*For Windows operating system only

Dimensions

380 x 260 x 35.5 (rear) mm

Weight

2.40Kg (without battery)*

* Weight may vary depending on the particular hardware configuration.

Warranty

1 year Overseas Regional Warranty(ORW)*

* ORW Service may vary by different regions. For details, please go to http://service.benq.com/orw/
For more information, please visit BenQ.com.