BenQ officially launched today their latest ultra-portable Netbook, the 1.3kg Joybook Lite U121 Eco. Take-anywhere mobility is sure to please with a quick-charging 8-hour battery, comprehensive connectivity, and large capacity hybrid storage drive. Solid office performance plus uninhibited Internet bliss – all uncompromised by the practical price tag – also have consumers grinning with glee. And love goes beyond the immediate consumer with the U121 Eco's environmentally-conscious engineering that keeps the earth Lookin' Great.
"From its portability to its affordability, the U121 Eco empowers consumers with the freedom to enjoy digital entertainment without hesitation. It's engineered to be a carefree go-everywhere companion for a fun digital lifestyle," said Peter Chen, General Manager of BenQ Technology Product Center. "Its green design likewise reflects BenQ's spirit of 'Enjoyment Matters.'"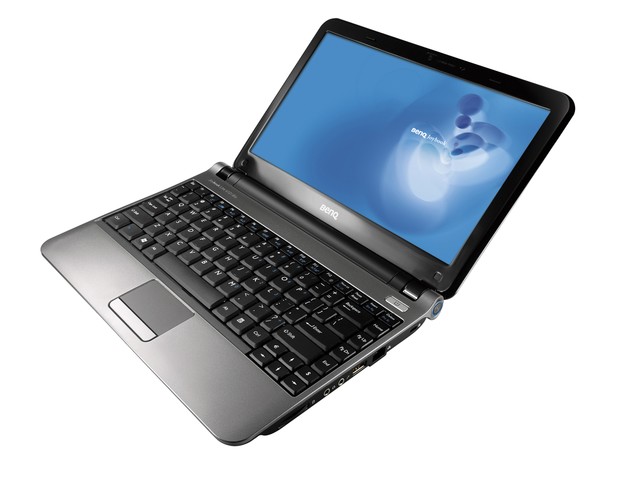 Portability that Pleases
For consumers constantly on the go, the Joybook Lite U121 Eco is a perfect partner. Its 6-cell battery lasts up to 8 hours, ideal for international flights or leisure afternoons at the park. And with quick-charge capability, the U121 Eco lets users recover 80% battery life (6 hours) in just an hour's worth of charge – perfect for recharging during connecting flights or a stop at the cafe. At an easy-to-tote 1.3kg and boasting unlimited connectivity via high-speed WiFi, 802.11 b/g/n WLAN card, optional Bluetooth 2.1, and optional 3.75G HSUPA, the U121 Eco gives users full freedom to explore the Internet from anywhere. Plus, users can store a mega multimedia mobile library by upping the 32GB SDD storage with the 500GB HDD for an ample 532GB total memory capacity (optional).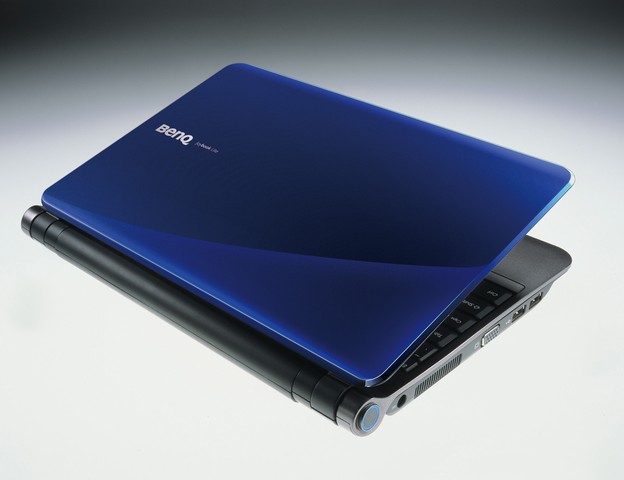 Features to Fall For
The U121 Eco is a well-equipped innovation sure to entice almost any user. High Definition (HD) content is a perfect fit on the native 1366×768 (16:9) screen with images flawlessly reproduced without distortion or black bars. Consumers will be further enamored by the super-smooth 8ms response time and UltraVividTM technology (for exceptional color depth and detail definition). Instant video sharing is irresistible with the high-resolution 1.3MP webcam (with WebCam® Companion3® and Magic-i® Visual Effects 2), built-in 2W speakers, VoIP, and 2-channel SRS TruSurround HD® Technology. And there's more to love: a full-size keyboard, future-proof HDMI (HDCP), and a hush 26dB operating noise.
Enamoring of the Environment
Besides just economical, the "Eco" also denotes the U121's ecologically-minded design. Certified Energy Star, Taiwan/China/Japan Green Labels, and EPEAT Silver, the U121 draws 40% less power than the previous generation courtesy of Intel's least power-consuming processor, the AtomTM, and the mercury-free, low-energy LED screen. Over the product's life, 75% of the mechanical elements and 70% of packaging are also recyclable. The U121's aesthetics also speak of environmental devotion: an ocean blue color option calls to mind the need to protect Earth's marine beauty from pollution; an arctic white option beckons attention to preserving the pristine ice caps from global warming.
The Joybook Lite U121 Eco will be available in June, 2009 in China, Malaysia, and Taiwan.
For more information, please visit BenQ.com.
Source: BenQ