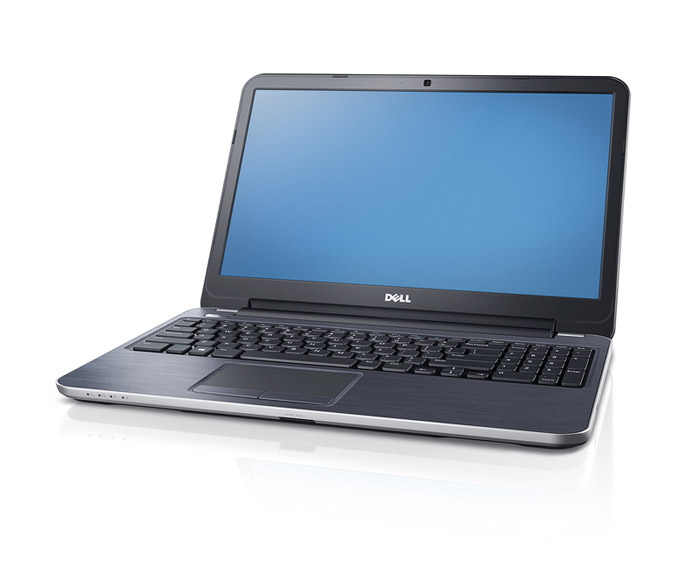 US computer maker Dell has started the sales of two new Inspiron notebooks – the Inspiron 3521 and Inspiron 5521. Both come with more than decent hardware and surprisingly low prices – so they are worth taking a look at.
Measuring 376 x 259 x 25 mm both laptops weigh 2.5 kg and come with a range of Intel Ivy Bridge processors including Pentium Dual-Core, Core i3, Core i5 and Core i7 chips. Additionally the notebooks offer Intel HD 4000 graphics courtesy of the installed chips inside or a discrete AMD Radeon HD 7670M or 8730M graphics cards with 1 GB or 2 GB of VRAM.
The Inspiron 5521 also features a 15-inch HD sensor display at 1366 x 768 pixels, while the Inspiron 3521 comes with the same display but no sensor functionality. The new Dell products offer between 2 GB and 8 GB of DDR3 RAM, up to 1 TB of hard drive storage, USB 3.0 ports, Ethernet, Bluetooth 4.0, Wi-Fi, HDMI, a built-in card reader, a web camera with a built-in microphone and a powerful battery that can power the notebook for up to 7 hours.
The Dell Inspiron 5521 is now available in silver, red, blue and pink for a price of EUR 560 and up. The Inspiron 3521 is available in black only for a starting price of EUR 415 and up. Both models come with Windows 8 and are available in Russia as of now.
Source: THG.ru