Fujitsu announces the release of the Fujitsu LifeBook LH700, a stylish companion ideally suited to make any Generation Y-er outclass and outperform his or her peers and the Fujitsu LifeBook LH530, a good-looking notebook that any casual or newly-initiated user can depend on for various work and personal tasks. Both of these new products are equipped with the newly-refreshed Intel® processor technology.
"Fujitsu builds notebooks that cater specifically to the needs of our target users. Young adults who are gaming and new media aficionados will have their desires exceedingly fulfilled with the LifeBook LH700 whilst any casual or new PC user will have their needs adequately matched by the LifeBook LH530," commented Mr Lim Teck Sin, Director of Product Marketing, Fujitsu PC Asia Pacific.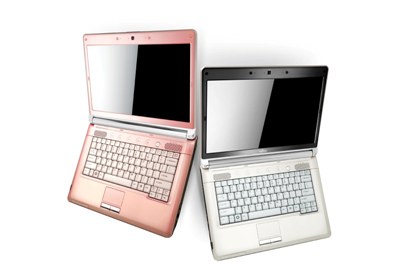 FUJITSU LIFEBOOK LH700
Every inch of the Fujitsu LifeBook LH700 screams premium style that will make its owner beam with pride. The exterior is beautifully custom-finished with high-gloss in either pink or white. What's more, it comes with the latest colour-themed keyboards – a pearl white keyboard for the white LH700 and pink keyboard for the pink version. The premium look is further accentuated by a classy chrome themed infinity logo, chrome-ringed touch panel and a chrome-hinge design.
This chic beauty is big on functions as well, being equipped to entertain with its superior graphic and video performance. First of all, the LifeBook LH700 provides a satisfying gaming experience without motion lag. Expect nothing but the best with the NVIDIA GeForce 310M graphics with 512MB VRAM and a SuperFine 14.1-inch Back-Light LED wide screen which allows for optimum brightness and clarity that translates simply to excellent picture quality for movie enjoyment. The built-in NVIDIA® CUDA™ technology has the ability to accelerate applications up to 10x faster than the CPU. What's more, you can expect easy editing of HD movies and the new drag-and-drop transcode feature built into Windows 7 will allow for automatic transfers of the videos for viewing on portable players for your ultimate convenience. In addition, users will benefit from reduced power consumption when surfing the web, writing emails or using word processor applications with this new generation notebook graphics.
Noting its target users, the LifeBook LH700 is also equipped with a veritable set of communication tools that allows for one to easily keep in touch with friends in any region or time zone. For example, the LH700 has Bluetooth® v2.1+EDR, a 1.3 Mega Pixel camera and built-in microphone for Skype and Messenger applications. The one-touch button on its application panel also allows direct access to the webcam, making it extremely convenient to use.
FUJITSU LIFEBOOK LH530
Newly initiated or casual PC users will have an easy time with the LifeBook LH530 as it fulfills basic operation tasks while being easy on the pockets. Equipped with Windows 7 operating system, the latest refreshed processor technology from Intel®, the LH530 gives even a novice user a huge uplift in personal productivity and competency.
Like the LifeBook LH700, the LH530 endows its users with great communication capabilities with its Bluetooth® v2.1+EDR, built-in 1.3 Mega Pixel camera and built-in microphones for Skype and Messenger applications.
Apart from its user-friendliness and ultimate convenience, the LifeBook LH530 has a glossy surface in Glossy Black or Ruby Red that gives it that stylistically winning edge. This slim-designed LH530 has a specially designed keyboard made for ease of use and perfection.
Fujitsu remains firmly committed to the promotion of a cleaner environment and complies with the European Union's Restriction of Hazardous Substances directive (RoHS) across its entire range of products. In addition, Fujitsu has established a set of commitments that go beyond RoHS requirements, thus allowing it to stay keenly focused on its customers' health and well-being as well as to embrace a healthier environment for all. By adopting a green factory concept and being committed to the cause of energy-efficient computing, Fujitsu also fights to sustain the Earth as a sponsor and a member of the Climate Savers Computing Initiative.
Source: Fujitsu