The Japanese Fujitsu has introduced a new rather interesting technology for making laptops – the company recycles old and unusable optical discs and makes plastic laptop cases out of them.
The only requirement for the optical discs is for them to contain polycarbonate. The new technology eliminates a lot of e-waste and thus keeps the environment clean. Fujitsu estimates that the use of recycled discs saves 10 tons of plastic per year and reduces company carbon dioxide emissions by 15 per cent.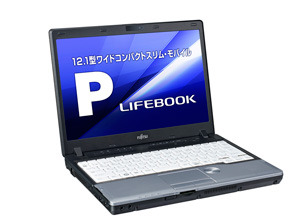 The new technology was created in partnership with other Japanese companies and it eliminates the use of equipment for cleaning unwanted impurities. Moreover, the technology provides good quality for the finished product – Fujitsu even says laptops made of recycled discs are indistinguishable from "regular" laptops. The first Fujitsu laptop made of such plastic is the Fujitsu Lifebook P722.
Currently the technology is in use in Japan only where Fujitsu has established a few disc collection centers but the company plans to bring the technology to other products too.
Source: PCWorld.com