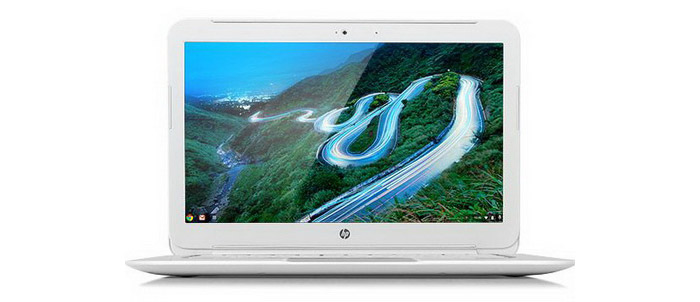 Hewlett-Packard has presented a new Chrome-based device – the HP Chromebook 14, which sports a 14-inch display at 1366 x 768 pixels and a dual-core Intel Celeron 2955U Haswell processor with integrated Intel HD graphics.
The device measures 348 x 238.8 x 20.6 mm and weighs 1.86 kilograms. These dimensions include 2 GB of RAM, a 16 GB SSD, a SD card slot, Wi-Fi, Bluetooth, Ethernet LAN, three USB 2.0 ports, a HDMI port, a HD web camera, audio jacks and a microphone. The battery that powers the Chromebook 14 promises up to 9.6 hours of work and there's an option to attach an optional LTE receiver too.
The purchase of the new HP Chromebook entitles the owner to 100 GB of free space in Google Drive for two years. As to the Chromebook itself – you can get it for USD 300 and up depending on the configuration chosen.
Source: HP