Lenovo unveiled a lineup of new IdeaPad laptops – U150, U550 and Y550P – and IdeaCentre desktops – B500, K300 and H230 – designed to meet the performance, style and usability standards of multi-tasking consumers.
The new Idea PCs combine stylish designs and innovative features enabled by the ultra low power Intel® Core™ processor family of products and improved performance with an Intel® Core™ i7 processor. These new products ship with Microsoft's Windows 7 operating system and also include the unique Lenovo Enhanced Experience for Windows 7 – the result of joint engineering by Lenovo in collaboration with Microsoft to provide users with faster PC boot and shutdown, richer multimedia features and easy maintenance tools.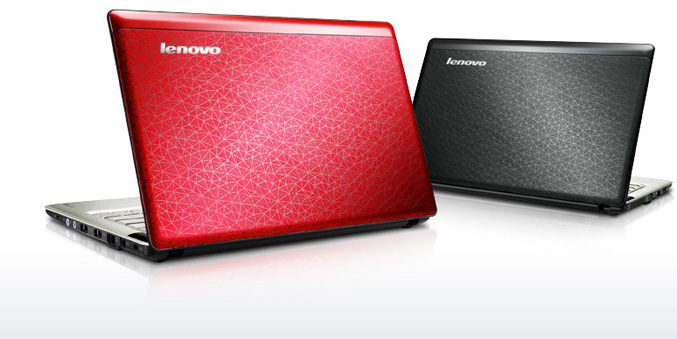 "Our Idea products are designed with the user experience in mind – every aspect of product design and technology is engineered to improve how consumers seamlessly use these products to enrich their daily lives," said Liu Jun, senior vice president, Idea Product Group, Lenovo. "Today's additions to the Idea product portfolio are among Lenovo's most feature-rich and powerful PCs to-date, providing our customers more choices to find the PC that best meets their unique digital lifestyle."
"Lenovo and Intel share a vision to create products that are faster, lighter, thinner and with longer battery life and delivering them to consumers in the quickest and most cost effective way," Gregory Bryant, vice president, Sales and Marketing Group, Intel Corporation. "Whether you are looking for ultrathin, stylish laptops with exceptional performance or beautiful and powerful desktops, Lenovo and Intel are working together to deliver Idea products with the right Intel® processor technology inside to meet your needs."
"As a result of our joint engineering investments, Lenovo is demonstrating their commitment to Windows 7 by making significant improvements in important areas like start-up, shutdown and resume times. We congratulate Lenovo on its work, as we think it will help business customers and consumers benefit from a better computing experience on Lenovo's leading products," said John Kalkman, vice president of OEM Engineering and Services at Microsoft Corp. "With Lenovo's Enhanced Experience, customers can be confident that their new PC delivers more of the exciting benefits that Windows 7 has to offer."
Idea Product Facts
Lenovo's latest IdeaPad laptops and IdeaCentre desktops meet consumer demands for mobility, added power to effectively multitask, flexibility to support professional and personal computing needs, data security, stylish designs and the latest multimedia features.
IdeaPad Y550P – Cutting-edge power for multimedia on the go
The Y550P is ideal for today's multi-tasker and the most powerful laptop in Lenovo's consumer portfolio. The Y550P is Lenovo's first laptop to use the new Intel Core i7 processor with Intel® Turbo Boost Technology[1] that automatically speeds up the processor when the PC needs extra performance. This high-performance laptop also features powerful NVIDIA discrete graphics, a 15.6 inch HD widescreen display, Dolby® Home Theater™ surround sound and unique Lenovo tools like SlideNav – a touch-sensitive bar above the keyboard that makes it faster and easier to navigate programs, documents and shortcuts, or even quickly change the desktop wallpaper on users' PCs.
IdeaPad U150 – Slim and chic portability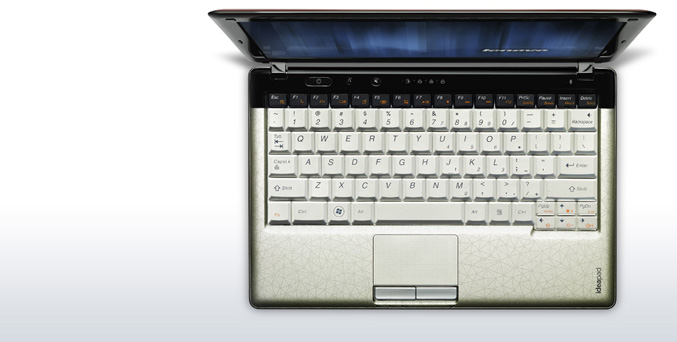 The U150 is just 13.5 mm thick and weighs only 1.35 kg[2], yet under the textured red or black cover lies a range of features designed to strike the right balance between mobility and functionality. The ultraportable U150, with an energy-efficient Intel Core 2 Duo processor, supports up to 8GB DDR3 memory, 11.6 in HD widescreen display and long battery life. The Active Protection System on the U150 helps protect the hard drive if the laptop is dropped or gets bumped. A new version of OneKey Rescue System, Version 7.0, performs data backups up to twice as fast and includes more powerful antivirus scanning that can be run even before loading the operating system.
IdeaPad U550 – Ultraportable laptop with added flexibility for the office and home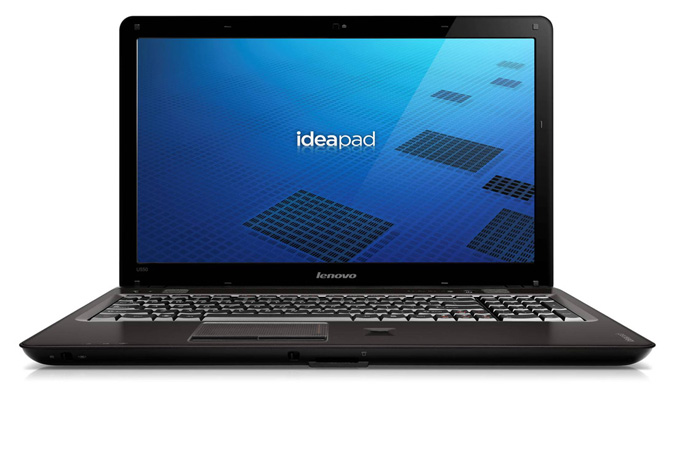 At just 24 mm thick and with a 15.6 in wide HD wide screen display, the new IdeaPad U550 laptop with Intel Core 2 Duo processor includes a range of features that make it easy for users to transition between work and home use. For example, switchable graphics let users turn their discrete graphics card on and off at the press of a button to better manage PC battery life. Dolby® Sound Room surround-sound via the laptop's large, integrated speakers brings presentations to life and makes games and movies more enjoyable. The Ambient Light Sensor automatically adjusts screen brightness based on light conditions, reducing strain on the eyes. A built-in DVD drive delivers added flexibility to access and share content. The integrated fingerprint reader and VeriFace™ facial recognition software on the U550 provide additional ease of use when logging onto the PC.
IdeaCentre B500 – High performance all-in-one, immersive entertainment experience
Featuring an Intel® Core™2 Quad processor, powerful discrete graphics, up to 8GB DDR3 memory and 1TB HDD storage space, the IdeaCentre B500 all-in-one desktop is the ultimate PC for serious gamers and multimedia users. The 23 in Full HD screen and high-quality JBL-brand integrated speakers provide a quality viewing experience. Coupled with a 4-in-1 remote control that acts as a motion-drive games controller, VOIP handset, air mouse and media remote, the B500 supports a dynamic multimedia entertainment experience. Additional unique Lenovo features on the B500 include CamSuite, a tool that helps to keep users in the center of the Web camera's focus and adds special effects to live video feeds.
IdeaCentre K300 – Desktop PC with optimized power and control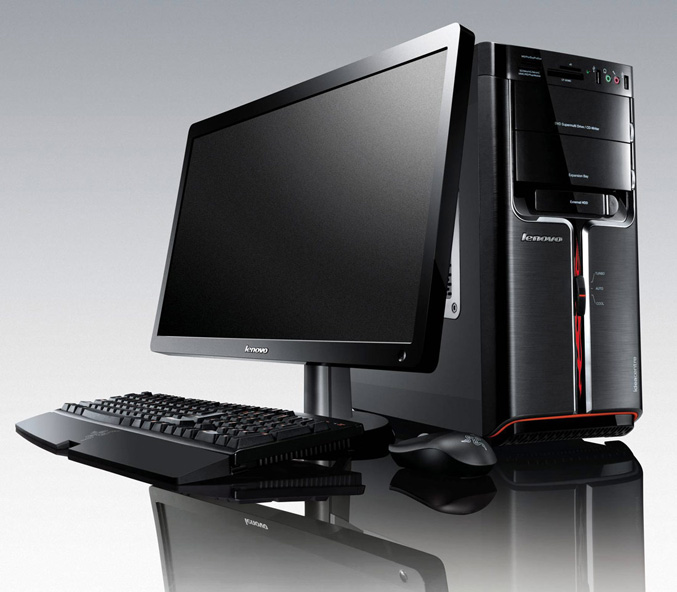 The IdeaCentre K300 with the Intel Core 2 Quad processor is a performance desktop loaded with powerful technologies including high-performance RAID configured hard drives for added storage and peace of mind. It also includes the Lenovo Power Control Switch, which makes it simple for users to adjust the level of power they need – from all-out performance to more energy-efficient modes.
Lenovo H230 – Functionality at a value price
Available starting at US $449 and equipped with a range of HDD and DDR3 memory configurations, the H230 is designed to offer consumers the perfect mix of performance and value. Integrated tools such as Lenovo Rescue System provide users a worry-free experience by enabling quick and easy data recovery and advanced antivirus technology.
Lenovo U350 and S10-2 – Eye-catching new textures and patterns marry fashion with functionality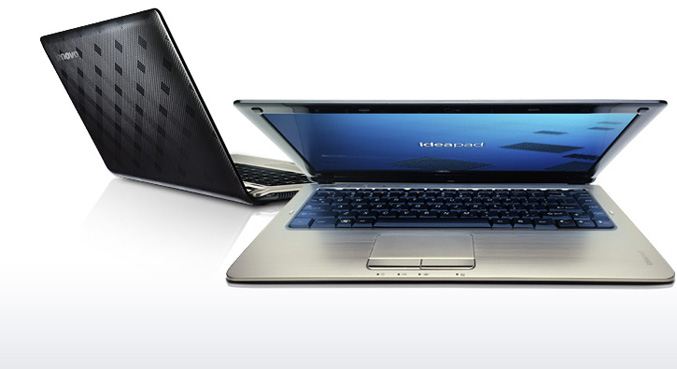 The IdeaPad U350 ultraportable laptop and S10-2 netbook are now available in a range of new textures and colorful patterns. The U350 can be purchased with cool, eye-catching cover textures such as brown lizard print, white lamb skin print and red light weave. Using the latest PC cover-painting technology, the popular S10-2 comes in new colorful designs such as pop art, violet floral, red floral, green floral, phoenix, garden, sailing and origami.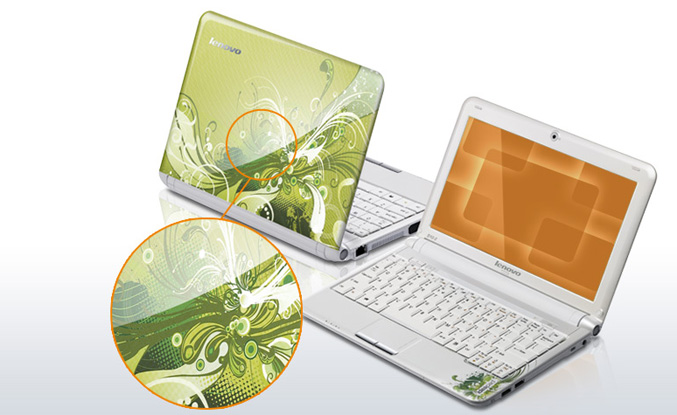 Pricing
The IdeaPad Y550P laptop will be available for $1,149. The IdeaPad U150 laptop will be available for $585. The IdeaPad U550 laptop will be available for $650. The IdeaCentre B500 all-in-one desktop will be available for $649. The IdeaCentre K300 desktop will be available beginning at $499. The Lenovo H230 desktop is available beginning at $449. In addition, the IdeaPad U350 laptop and S10-2 netbook are available beginning at $649 and $349, respectively.
Source: Lenovo