Logitech unveiled the Notebook Kit MK605

Today, Logitech unveiled the Logitech® Notebook Kit MK605 — making it easy for you to use your laptop, your way. Around the house or at your desk, the Notebook Kit MK605 gives you everything you need for a comfortable, organized space.
You'll enjoy precise cursor control with the wireless laser mouse, and the pivoting riser lets you elevate your laptop to one of three angles for a height that's just right for you. Plus, you can place the compact, wireless keyboard where it feels best — and connect both the mouse and keyboard through one tiny Logitech® Unifying receiver that stays in your notebook and can be paired with up to four more compatible mice and keyboards. The Logitech Notebook Kit MK605 is expected to be available in the U.S. and Europe in November for a suggested retail price of $99.99 (U.S.).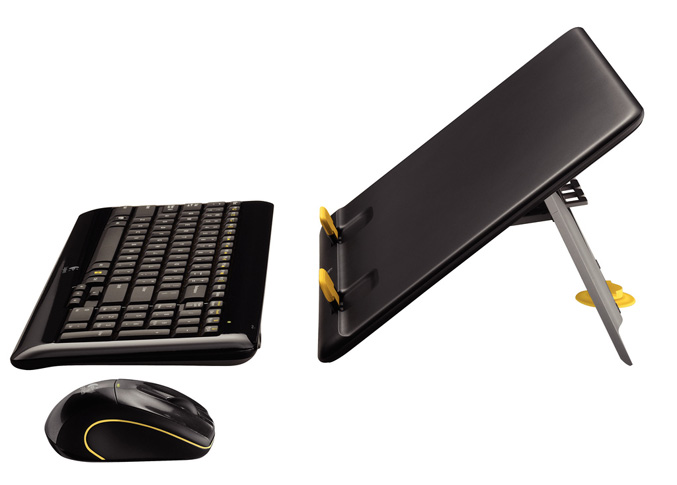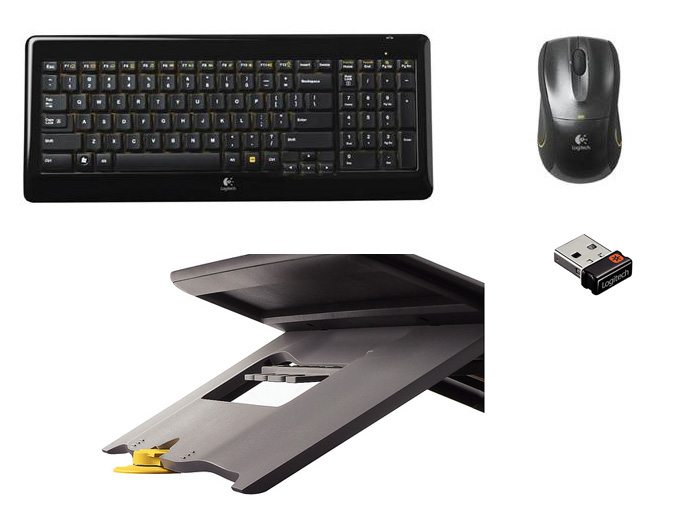 Source: Logitech