Once again providing consumers with networked products that enhance the mobile entertainment experience, Sony  took the wraps off two innovative PC lines— the ultra-portable VAIO® Z Series and the VAIO F Series multi-media notebook.
"Sony engineers have raised the bar once again" said Mike Abary, senior vice president of the VAIO business group at Sony. "By melding cutting-edge technologies such as a Blu-ray Disc optical drive, HDMI output and a hybrid graphics system into highly-mobile PCs, consumers can now enjoy HD content on their terms- in the living room, on–the-go, where ever."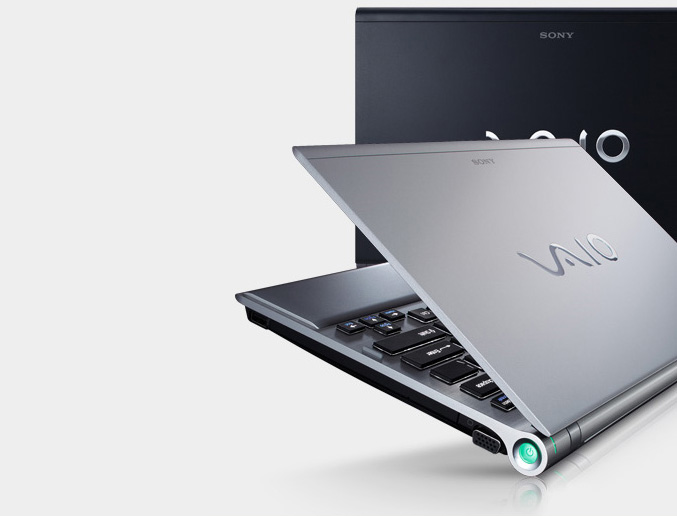 Ultra-Mobility Meets Ultra-Performance
At just over three pounds, the Z notebook is housed in a durable carbon-fiber aluminum chassis and delivers all the features found in a full-sized PC including the latest powerful Intel® processor technology.
It incorporates a 13.1-inch (diagonal) high-resolution LED backlight screen, delivering a bright picture with 100 percent color saturation (select models) while conserving power and providing a wide spectrum of true-to-life colors.
The Z model has an optional Blu-ray Disc (BD) optical drive for enjoying, creating and storing high-definition content. Watch BD movies in stunning clarity while on the road or utilize the HDMI output during meetings and make presentations come to life in full 1080 HD resolution. Compatible HDTV and HDMI cable required, sold separately.
A dynamic hybrid graphics system lets you easily set your graphics performance to provide power when you need it and energy savings to extend battery life when you do not. Select "speed" for maximum power when multi-tasking, "stamina" to conserve energy or "auto" to have the unit select the appropriate computing usage for you.
The PC integrates wireless 3G Mobile Broadband technology provided by Verizon Wireless Mobile Broadband Built-In (optional), Wi-Fi® (802.11n), and Bluetooth® wireless technologies—so you will always be connected. For 3G Mobile Broadband technology, a separate Verizon service subscription is required (fees apply).
The Z Series comes exclusively in solid state drive (SSD) models—up to 512GB. Faster and more durable, the SSD unit provides a rapid boot-up and quicker access to applications than is typical of standard hard drives.
Multi-media Powerhouse
Featuring a 16.4-inch (diagonal) screen, the VAIO F Series is the ultimate multi-media, entertainment notebook. It incorporates an optional Blu-ray Disc™ optical drive so it can play high-definition content like movies in Full 1080 HD resolution as well as record, store and playback personal content on high-capacity BD media (select models).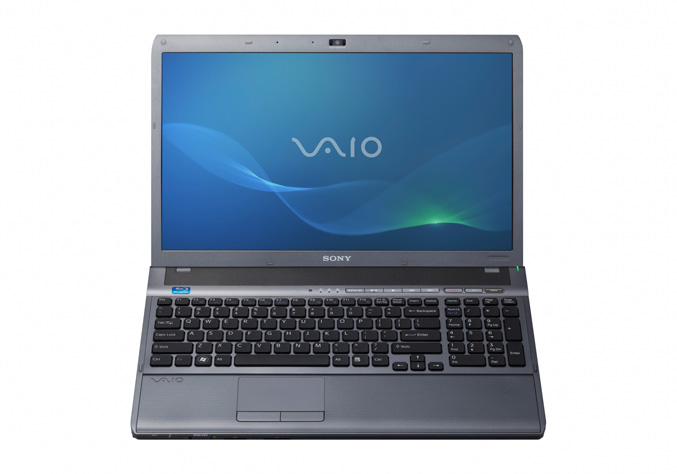 Its display is ideal for watching Blu-ray Disc movies. Since many HD films are shot with a 16:9 aspect ratio, the unit's extra-wide LCD is constructed with the same dimensions. This minimizes the black bars that typically appear, letting you view movies in their intended format.
For those who prefer to watch content on a big screen television, it also has an HDMI™ output connector so you can connect to a high-definition TV set for a larger viewing experience.
An NVIDIA® GeForce® dedicated graphics card provides high-definition graphics processing for intense gaming action without placing huge demands on the unit's CPU.
Launch directly into Sony's own Media Gallery software by pushing the designated VAIO button on the keyboard and create high-quality home movies. Import your photos and video, choose a theme and soundtrack, click finish and the software does the rest, generating a professional-looking movie complete with special effects.
The PC incorporates Sony's own Transfer Jet™ technology (select models) enabling you to wirelessly transfer digital photos from select digital cameras—quickly and easily. Simply place your camera on the palm rest and your digital images transfer automatically. A Transfer Jet enabled digital camera and Memory Stick® are required.
It packs an Intel® CoreTM i7 Processor with 4 cores and supports Hyper-Threading and Turbo Boost technologies delivering the performance needed for multitasking.
Both notebooks come equipped with an assist button that links directly to VAIO Care™ software to help maintain and troubleshoot any issues. They also incorporate backlit keyboards for typing in dark situations.
The Z Series comes with Windows® 7 Professional operating system. The F Series is loaded with Windows Home Premium 64-Bit operating system.
The VAIO Z Series will retail for about $1,900 and be available in late spring. For more information on the Z Series log on to www.sony.com/pr/zseries
Source: Sony