The original Razer Blade gaming laptop hit stores this past January, which was just 8 months ago, but now the US company has something better for you – the new and updated Razer Blade 2 gaming laptop – and it comes with some sweet specs.
The Blade 2 is now powered by fast Intel Core i7 Ivy Bridge processors (although the exact models were unnamed), NVIDIA GeForce GTX 660M graphics with 2 GB of GDDR5 memory and NVIDIA Optimus technology, 8 GB of DDR3-1600 memory and a storage solution that consists of a 500 GB hard drive coupled with a 64 GB SSD. There's also 802.11n Wi-Fi, Bluetooth 4.0 and a 17.3-inch display at Full HD resolution.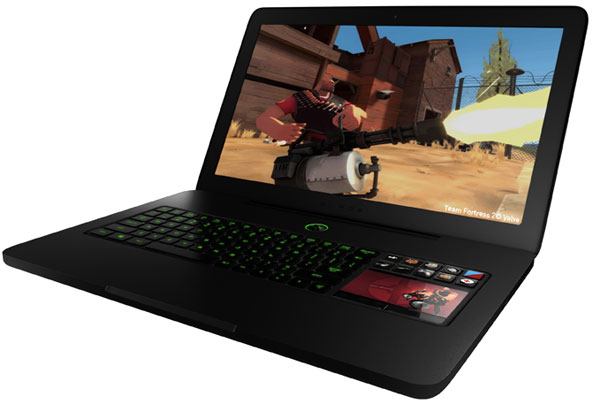 "With the new Razer Blade, we set out to design something truly phenomenal with extreme performance for gamers in an ultra-thin form factor," said Razer's CEO Min-Liang Tan in a press release. "The design and hardware advancements, combined with our revolutionary user interface, make the new Razer Blade, without doubt, the very best gaming laptop we've ever designed. The Beauty is now the Beast."
There's something that makes the Razer 2 even better – despite the more powerful hardware the new Blade is 300 USD cheaper than its predecessor.
Perhaps the only shortcoming of the new Blade is weight – the Blade 2 weighs 6.6 pounds, which makes it 0.2 pounds heavier than the first version of the gaming laptop but there is no increase in overall dimensions.
The Razer Blade 2 is now available for pre-order and will ship on September 30 for a price of 2499 USD.

Source: MaximumPC