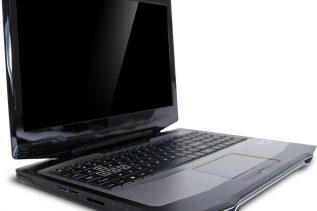 Gaming is a favorite activity of millions of people but it has one drawback – it requires powerful hardware. If...
The original Razer Blade gaming laptop hit stores this past January, which was just 8 months ago, but now the...
Origin PC this week unveiled its newly upgraded EON17-S and EON15-S gaming laptops and they now come with new technologies...
LG has launched three new notebooks that belong to the Xnote series and will sell under the A540 model name....
Digital Storm adds another model to its gaming notebook portfolio with the new 15.6-inch model xm15 which is based on...
NVIDIA introduced the Next-generation NVIDIA® ION™ graphics processor today, which will supercharge netbooks with 10 times the graphics performance of...
The new Acer Aspire One 532G sets the netbook trend in the digital world where Hi-Def viewing online is growing...