Samsung is definitely a giant in the smartphone business but this is not quite the case on the notebook market where the Korean company commands a very small market share. Despite this fact Samsung has announced its first 4K notebook that might improve the company's positions on this market.
The new 4K Samsung notebook is called Ativ Book 9 Pro and is accompanied by another laptop called Ativ Book 9 Spin. Both devices look great and include powerful hardware that will rip through demanding programs. The Ativ Book 9 Pro is Samsung's latest addition to the Ativ line – the notebook comes with a 15.6-inch touchscreen display that works at 3840 x 2160 pixels and what Samsung calls "real time HDR enhancements" which probably improve the visual quality of the display. In any case the display of the Ativ Book 9 Pro is simply gorgeous.
Inside the new 4K notebook includes a 6th generation Intel Core i7 processor at 2.6 GHz, 8 GB of RAM, a 256 GB SSD, GeForce GTX 950M graphics, four built-in speakers and a 4K HDMI out port – all for USD 1599. The device weighs 2 kilograms (4.45 pounds) which isn't little and gets powered by a battery that provides up to 6.5 hours of battery life.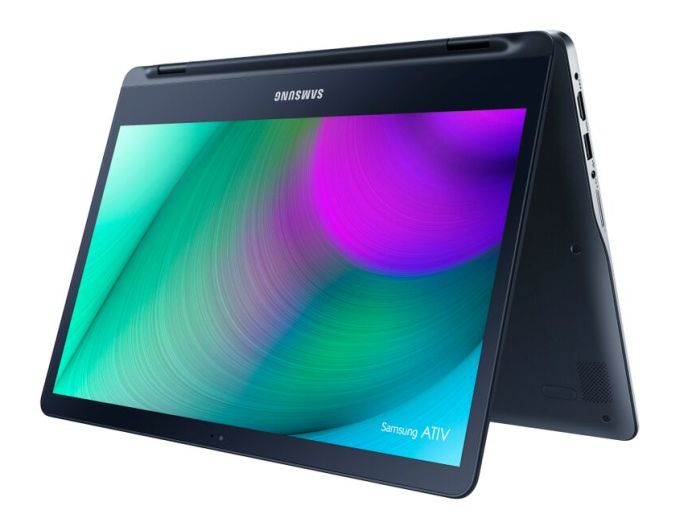 The Ativ Book 9 Spin does not have a 4K display but nevertheless the notebook is an interesting device that offers a display that can rotate 360 degrees. The display is 13.3 inches in size and works at 3200 x 1800 pixels (QHD+ resolution) with the same HDR enhancements as in the Ativ Book 9 Pro. The device, which can be used as a tablet, notebook or in tent mode, is powered by a 6th generation Intel Core i7 processor at 2.5 GHz and has the same 8 GB of RAM and 256 GB of SSD storage as the Ativ Book 9 Pro. Thanks to the smaller display this notebook offers up to 7 hours of battery life and costs USD 1399.
Both new Samsung notebooks will be available later this month.
Source: The Verge