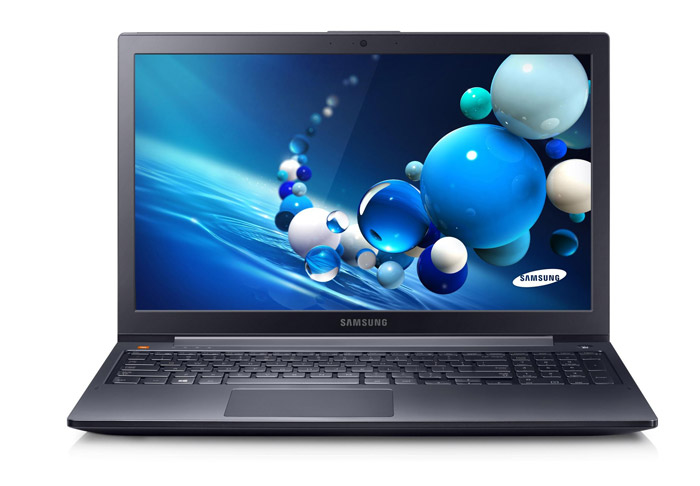 The South Korean Samsung has released the first two ATIV notebooks – the ATIV Book 5 and ATIV Book 6. Until this moment the ATIV brand was reserved only for versatile PCs that can work as notebooks and tablets.
The ATIV Book 5 is the less powerful model – it comes with an Intel Core i5-3337U processor at 1.8 GHz, a 14-inch sensor display at 1366 x 768 pixels and 200 cd/m2 of brightness. The ATIV Book 5 also includes 4 GB of DDR3 memory, a 500 GB hard drive and a 24 GB SSD for caching as well as Intel HD 4000 graphics.
The ATIV Book 6 offers an Intel Core i7-3635QM processor at 2.4 GHz and a 15.6-inch display that works at 1920 x 1080 pixels and offers 300 cd/m2 of brightness. The ATIV Book 6 also offers more memory and hard drive space – it ships with 8 GB of DDR3 memory and a 1 TB hard drive. In addition this one has a discrete AMD Radeon HD 8770M GPU.
Both notebooks come with built-in stereo speakers, a 720p web camera, Wi-Fi 802.11n and two USD 2.0 ports. The ATIV Book 6 beats the ATIV Book 5 in the connectivity department too – the former has two USB 3.0 ports while the latter has a single USB 3.0 port – but the roles are reversed when it comes to power – the ATIV Book 5 can last up to 6.5 hours on a single battery charge, while the ATIV Book 6 can manage just 4.7 hours.
Measuring 33.8 x 23.4 x 2.1 cm the 1.9-kilogram ATIV Book 5 sells for USD 950, while the bigger 37.5 x 25 x 2.3 cm ATIV Book 6 (2.3 kg) sells for USD 1200.
Source: Samsung