Samsung Electronics America announced two new notebook  series aimed at business users – P80 Premium series and P30 Essential series. Along with the two new lines, Samsung also intros and the NB30 Pro netbook for professionals in the office and while on the road.
"Business users have different computing needs including power, interconnectivity, and mobility to name just a few. Samsung designed these product lines with the practicality and performance needs of the business user in mind," said Todd Bouman, director of product marketing at Samsung Electronics Information Technology Division. "The options provided by the Premium, Essential notebook and Specialized netbook lines provide a variety of options for all professional environments."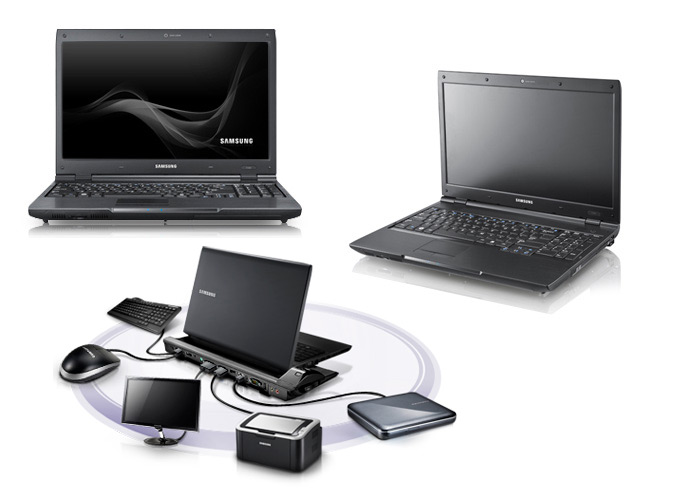 The P80 Premium family includes a 14-inch (P480) and 15-inch (P580) notebooks, they have matte finish casing, powered by Intel Core i5 (430M)processors, Intel GMA HD graphics,  LED backlit screen with 1366×768 resolution, up to 4GB DDR3, maximum of 320GB  5400 RPM HDD, 802.11bg/n wiFi, 10/100/1000 BaseTX Lan, Bluetooth, 0.3MP webcam, 2x 1.5 W stereo speakers and of course a docking station connector. Both will be available beginning late May with starting price of $999.
The P30 Essential Series start at $849 and include P430 (14-inch) and P530 (15-inch) which have a scratch resistant exterior texture, boasts Intel Core i3 330M Processors, 1366×768 resolution displays, Intel GMA HD graphics, up to 4GB DDR3,  250 GB of hard drive space, 802.11bg/n, LAN: 10/100, stereo speakersand and 6-cell battery that boasts up to a 4.5 hour battery life.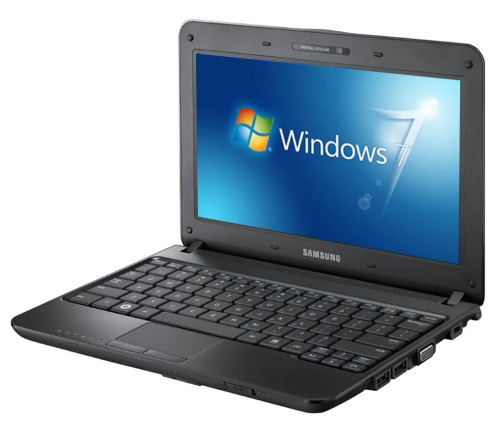 The last Samsung NB30 Pro specialized netbook has been adapted from the NB30 consumer model launched earlier this year and offer a specially-designed durable casing with the water resistant keyboard. Start at $519, weighting 2.73 lbs,  it offer a 10.1-inch display with 1024×600 resolution, Intel Atom N450 Processor, up to 2GB DDR2, maximum of  160GB hard drive storage with free-fall sensor (which automatically parks the HDD spindle, helping avoid damage to the hard drive if the netbook is dropped),  Intel GMA3150 graphics, 802.11bg/n WiFi, Lan 10/100, 0.3MP webcam, stereo speakers, 3 USB 2.0 Ports and battery give you up to up to 6.5 hrs.