Samsung Electronics has launched a new ultrabook on the Korean market. The new device belongs to the so called Series 5 and packs more than decent hardware.
The ultrabook is available in two different sizes – with a 13-inch and 14-inch display and comes with an Intel Core i5 processor and 8 GB of fast DDR3 memory. Both displays support 1366×768 resolution. There's also a 1 TB hard drive coupled with 16 GB of SSD storage space, an optical drive, AMD HD 7550M videoprocessor, a USB port, Ethernet, Wi-Fi support, VGA and HDMI ports.
The new Series 5 ultrabook features the so called ExpressCache technology that allows users to boot in just 7 seconds from hibernation. The ultrabook also supports Samsung's new Fast Start technology that helps the notebook get from sleep to working desktop in just 2 seconds.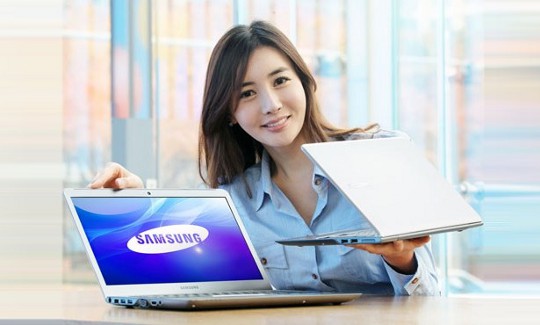 Still, there's a catch. If you look at Intel's ultrabook guidelines – which specify 20 mm thickness for the chassis and 1.4 kg of weight – the 13-inch model falls within specifications while the 14-inch does not with its 20.9 mm thickness and 1.8 kg of weight.
Official release will happen at the end of December. The 13-inch model will cost 720 GBP while the 14-inch will set you back 750 GBP.
Later down the road Samsung is expected to release the new Series 5 ultrabooks for the rest of the world. When? Only the Korean company knows for sure.
Source: Gizmocrave