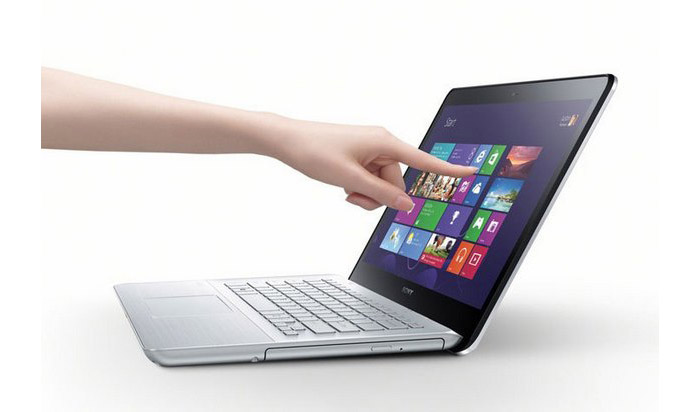 Sony has finished working on two new business-oriented notebooks that will soon arrive on the market under the tradenames of Vaio Fit 14 and Vaio Fit 15.
As the product names suggest the Vaio Fit 14 will offer a 14-inch display at 1600 x 900 pixel resolution while the Vaio Fit 15 will have a 15-inch display at 1920 x 1080 pixel resolution. Sony will also offer two more optional versions of these notebooks – one of them will offer  sensor displays while the other will aim at price conscious consumers by offering a display at 1366 x 768 pixels.
Both models will be based on Intel Core i3, Core i5 and Core i7 Ivy Bridge processors and will feature GeForce GT 740M graphics with 1 GB or 2 GB of VRAM. The notebooks will also house up to 8 GB of DDR3 memory, a hard drive/SSD/SSHD storage system (depending on the option), an optical drive, a web camera with Sony's own Exmor R sensor, Wi-Fi 802.11n, Bluetooth and finally NFC.
Depending on the hardware inside and the options chosen the pricing of the Sony Vaio Fit 14 and Vaio Fit 15 will range between USD 550 – USD 2210.
Source: Sony