AMD may be getting ready to release a new line of Phenom II processors, this time called Phenom II X8 that features, yes, you guessed it – 8 cores.
So far there's no official information on the matter but rumors regarding the new processors came out when motherboard manufacturers Jetway and Elitegroup Computer Systems listed new CPU Support lists for certain AM3+ and AMD 9-series chipset motherboards that feature the yet unannounced central processing units.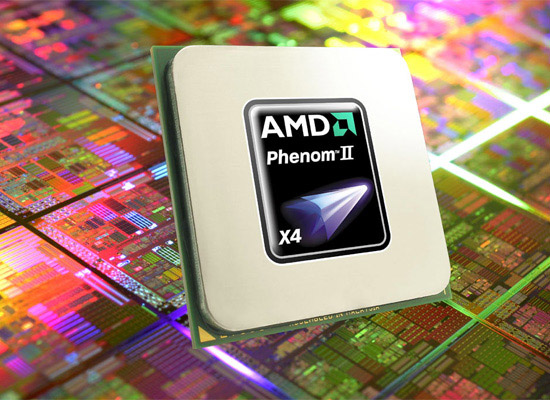 It seems that the new CPUs will serve cost sensitive market areas. According to the available information the new 8-core CPUs will be based on AMD's latest Bulldozer architecture and will come with 95W thermal design power (TDP). To achieve such TDP they will run at lower clock speeds. Currently there are four different models:
•AMD Phenom II X8 2420: 2.40GHz, 95W, ZD242046W8K43
•AMD Phenom II X8 3020: 3.00GHz, 125W, ZD302051W8K44
•AMD Phenom II X8 2520: 2.50GHz, 95W, ZD252046W6443
•AMD Phenom II X8 2820: 2.80GHz, 95W, ZD282046W8K43
Even if the new CPUs are not called Phenom II X8 it is obvious that AMD is working on something new. On the other hand if AMD calls these processors Phenom II X8 this would mean that the company has a lot of low-clocked Bulldozer cores that it wants to sell and secondly – since they will feature lower performance that the FX series, then the FX moniker will be kept for high-performance Bulldozer chips although they can't really compete with Intel's Sandy Bridge processors.
There's one big problem with the new CPUs though – their clock speed and budget positioning which could mean less L2 and L3 cache, hence even lower performance. Since even the high-end Bulldozer FX CPUs can't come close to Intel's offerings (and sometimes to even older six core AMD Phenoms) it is almost sure that the new 8-core CPUs will be much slower than current AMD processors based on the older K10 architecture.
If all this holds true then AMD is in for another round of disappointing processor performance and sales.
Source: CPU Wars