Dell introduced the mini-sized Inspiron Zino HD, which is versatile enough to handle tasks from basic computing chores to driving a big-screen, High-Definition video media center. With a choice of colors, the Inspiron Zino HD can be easily personalized to add flare to any room in the home.
Starting at $229, the Inspiron Zino HD includes standard HD-capable integrated graphics, HDMI output and built-in networking that make it smart for typical home and student computing activities such as word processing, e-mail, organizing photos and music, and surfing the Internet.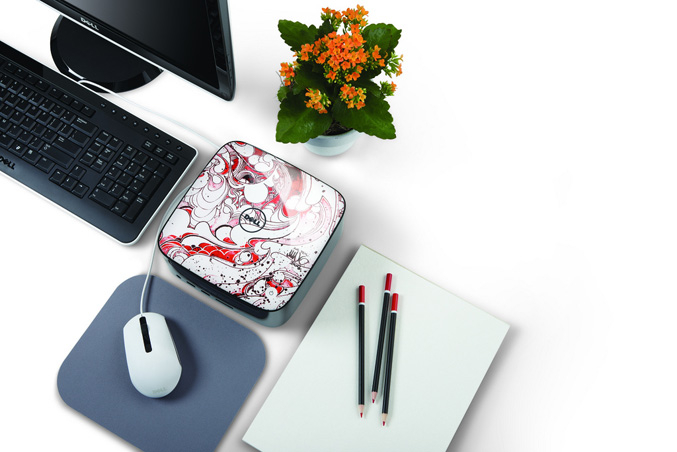 The economical Inspiron Zino HD, with optional additional memory, hard drive storage, combo Blu-ray disc player, wireless remote control and Windows 7 Media Player, can be configured into a powerful home media center computer. In that capacity the Inspiron Zino HD displays high-definition content from the Internet, and stores and delivers music, video and photos very well.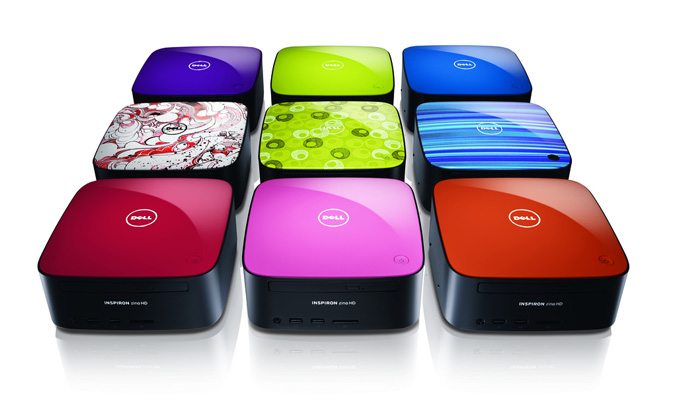 The Inspiron Zino HD is also ideal as an additional household PC that can fit in tight spaces and make home networking a cinch. It measures about 7.75 inches square and 3.5 inches tall. While small in size, the Inspiron Zino HD is a big performer with:
Ultra-small form factor designed to fit almost anywhere.
Easy personalization with 10 color choices for Inspiron Zino HD.
Choice of AMD processors or dual core Athlon Neo X2 6850e.
Up to 8GB dual channel DDR 2 memory.
Up to 1TB internal hard disk storage.
Combo DVD/CD RW drive with optional Blu-ray Disc combo.
Integrated 10/100/1000 networking with wireless option.
Optional wireless keyboard and mouse.
Built in 2.1 high-definition audio and 4-in-1 media card reader.
Integrated ATI graphics adapter with standard HDMI and VGA video connections, and optional 512MB discrete graphics adapter.
Four USB ports (2 front/2 rear); two eSATA ports (rear).
Energy-Star 5.0 compliant.
A basic Inspiron Zino without High-Definition capability or upgrade options will be offered in some regions.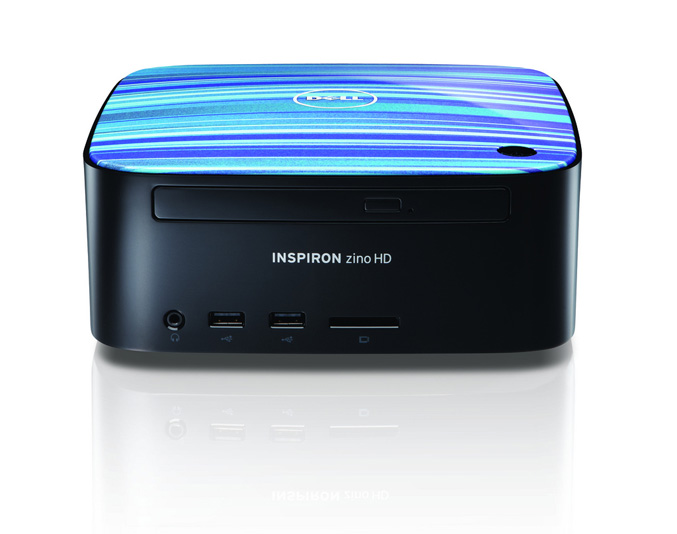 The Inspiron Zino HD proves again that great things can really come in small packages," said John Terwilliger, Director of consumer products. "It is a fashionable and functional computer that is small enough to fit almost anywhere in the home and can be personalized for the style-minded."
The Inspiron Zino HD is available directly from Dell at www.dell.com with a choice of operating systems from Windows Vista Home Basic through Windows 7 Professional.
Source: Dell