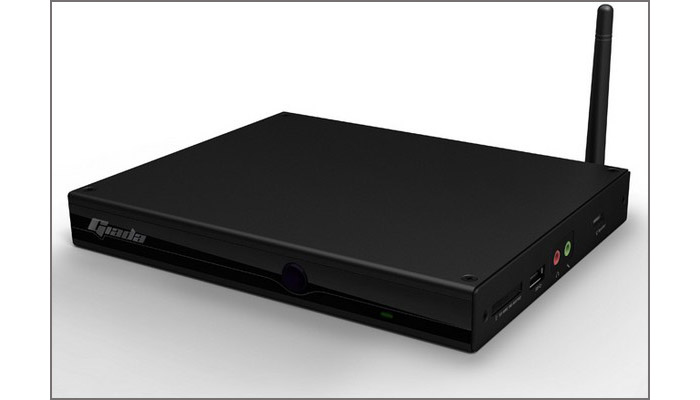 A company that goes by the name of Giada has launched a mini PC that runs Android 4.0 Ice Cream Sandwich right out of the box and sports an ARM processor.
The device is known as Q11 and measures just 191 x 155 x 26 mm. Powered by Allwins A10 Cortex-A8 processor at 1 GHz, the Q11 has 1 GB of DDR3 SDRAM and an internal 8 GB NAND flash drive for storage. Users can expand the internal storage space by using a microSD card with a capacity of up to 32 GB and there is also a single 2.5-inch SATA port for SSDs and hard drives.
Other features of the Giada Q11 include support for a G-sensor, a 2200 mAh battery for countering power supply problems, support for Full HD videos, low power consumption (up to 85 per cent energy savings when compared to a typical desktop computer), an integrated audio system and amplifier output, Wi-Fi, Bluetooth and IR connectivity. Finally the Q11 has LVDS output too.
Not impressed? Well then, how about this – the Giada Q11 costs just USD 100.
Source: Giada