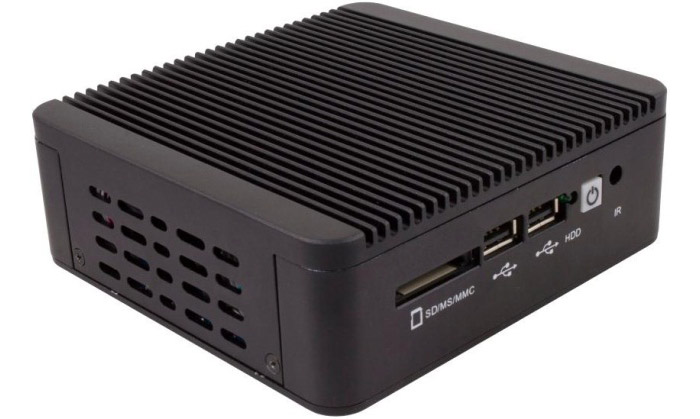 The US company Habey, known for making mini-computers, has presented its latest super small PC known as BIS-6621.
The new product measures just 127 x 133.35 x 48.77 mm and sports an Intel Atom N2800 or D2550 processor on an Intel NM10 chipset. To keep quiet the system uses passive cooling. Other specs include support for a 2.5-inch hard drive, mSATA, mini PCI-Express peripherals along with Wi-Fi and Ethernet.
The mini PC supports up to 4 GB of DDR3 memory on a single 204-pin SODIMM slot. Connectivity is provided by three USB 2.0 ports, one serial RS-232 port and there's HD audio too. An integrated Intel GMA3650 GPU provides graphics.
The entire machine needs just 25 watts of power to operate. Sadly Habey did not provide pricing for the BIS-6621.
Source: Habey