The Japanese I-O Data company has demonstrated a new line of solid-state drives that are based on the Toshiba SSDN-3TB controller.
The novelties are available in 60 GB, 120 GB, 240 GB and 480 GB capacities, support SATA 3.0 and will be available for purchase at the end of this month. The SSDs are based on 24 nm NAND flash memory and are run by the Toshiba TC58NC5HJ8GSB-01 solid-state drive controller.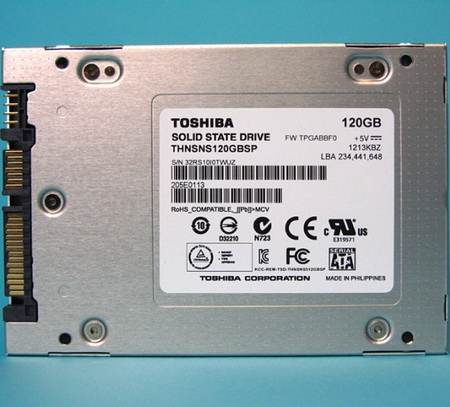 Boasting 480 MB/sec of sequential read speed and 350 MB/sec of write speed, the drives also sport 58 000 IOPS while reading and 73 000 IOPS while writing, although independent tests done with the help of the CrystalDiskMark 3.0.1 utility show higher read speed of 495 MB/sec and 381 MB/sec of write speed for the 120 GB model.
In Japan the 120 GB model will cost 206 USD.

Source: HWP.ru